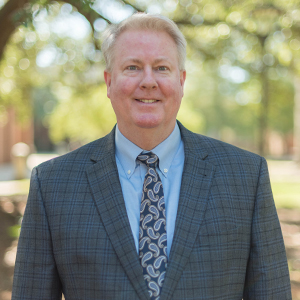 Dr. Don C. Mosley Jr.
Professor of Management Director of the Melton Center for Entrepreneurship and Innovation

---
Research Interests
Dr. Mosley's research interests include exploring the influence of personal and environmental characteristics such as self-efficacy, humility, leadership style, and climate on important outcomes. Recently, his research has focused in the areas of entrepreneurship and organizational change and development. Specifically, he has utilized the appreciative inquiry method to explore organization vision, mission, and change.
---
Education
Ph.D., Business Administration, Mississippi State University
M.B.A., University of South Alabama
B.A., Philosophy, Millsaps College
---
Publications
Mosley, Jr., D. C., Mosley, Sr., D. C., & Pietri, P. H. (2019). Supervisory management: The art of empowering and developing people (10th, edition), Cincinnati, Ohio: Cengage Publishing.
Mosley, Jr., D. C. and Gillis, W. (2019). Management for the 21st century (2nd, edition), Dubuque, IA: Great River Technologies Publishing.
See More
---
Courses
MGT 300 Management Theory and Practice
MGT 340 Organizational Behavior
MGT 356 Strategic Issues in Family Business
MGT 470 High Performance Organizations
MGT 600 Organizational Behavior Doctoral Seminar