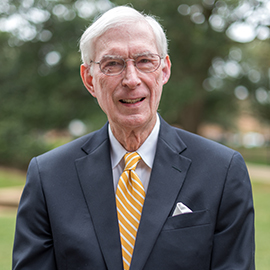 Paul H. Pietri
Professor Emeritus Management

---
Research Interests
Dr. Pietri has taught over 9,000 MCOB undergraduate and graduate students since joining the college in 1975. Retired from full time instructing, Dr. Pietri continues teaching in an adjunct professor role.
---
Education
DBA, Mississippi State University
MS, Louisiana State University
BA, Southeast Louisiana University
---
Publications
Don C. Mosley Jr, Don C. Mosley Jr., and Paul H. Pietri, Supervisory Management (9th ed.), South-Western/Cengage Learning, 2015
Don C. Mosley Sr., Paul H. Pietri, and Leon C. Megginson, Management: Leadership in Action (5th ed.), Harper-Collins, 1996
Don C. Mosley Sr. and Paul H. Pietri, Management: the Art of Working with and through People, Dickenson Pub. Co., 1975.
Has authored/coauthored published articles in areas of Training and Development, and Organizational Change.