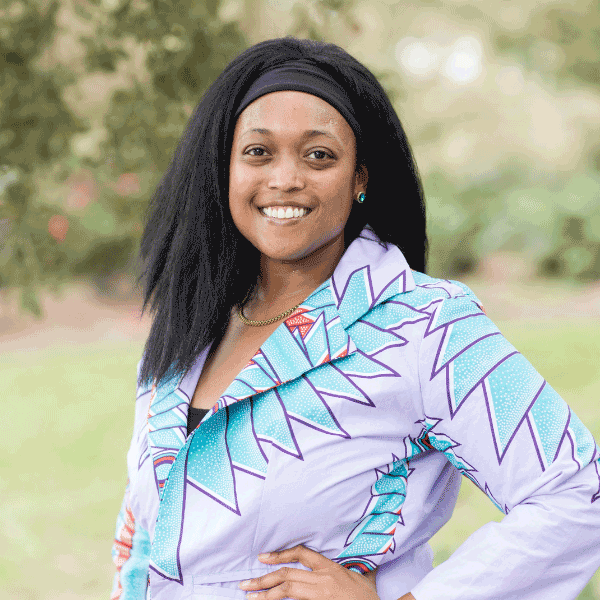 Dr. Charlene A. Dadzie
Assistant Professor Marketing and Quantitative Methods

---
Research Interests
Dr. Dadzie's research sits at the intersection of marketing and public policy and her research interests include marketplace (financial) inclusion, rural and urban poverty alleviation, digital(financial) services consumption, and services marketing. Her publications have appeared in Journal of International Marketing, Journal of Macromarketing, Journal of Public Policy & Marketing, Journal of Consumer Affairs, Journal of African Business, and others. She has presented research at various conferences including American Marketing Association, Academy of Marketing Science, Public Policy and Marketing Conference, Macromarketing Conference, Academy of Management, among others. Relatedly, Dr. Dadzie was a recipient of the inaugural University of South Alabama Social Justice Research Initiative grant.
---
Education
Ph.D. Business – Marketing, University of North Texas
M.I.L.R., Cornell University
B.A. History, University of Georgia
---
Publications
Dadzie, K. Q., Dadzie, C. A., Winston, E., Johnston, W., and Wang, H. (2022). The integration of logistics and marketing practice into baseline supply chain practices in the emerging markets. Journal of Business and Industrial Marketing
(ahead-of-print).
Mady, S., Biswas, D., Dadzie, C.A., Hill, R.P., and Paul, R. (Accepted June 23, 2022). A whiter shade of pale: Whiteness, female beauty standards, and ethical engagement across three cultures. Journal of International Marketing.
Ekpo, A., Drenten, J., Albinsson, P., Anong, S., Appau, S., Chatterjee, L., Dadzie, C.A.,
Echelbarger, M., Muldrow, A., Ross, S., Santanta, S., and Weinberger, M. (Accepted May 30, 2022). The platformed money ecosystem: Digital financial
platforms, datafication, and reimagining financial well‐being. Journal of Consumer Affairs.
Dadzie, C. A. (2021). Reimagining the Global South: Consumer welfare and public policy insights from the United States' Gulf Coast. Journal of Consumer Affairs, 55(3), 1178–1199.
See More
---
Courses
MKT 336 International Marketing
MKT 374 Consumer Behavior