Alumni Spotlight: Tracy Coleman
---
Posted on November 23, 2021 by MCOB Outreach
MCOB Outreach
---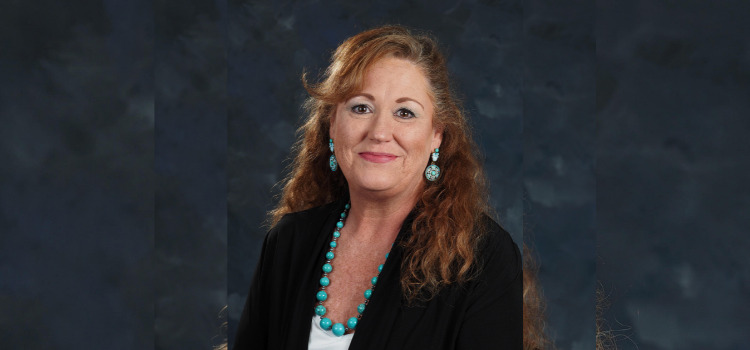 ---
For Tracy Coleman, the University of South Alabama has been a part of her life since she was little. The Mobile native started her academic career at Troy University in 1980. Yet, after just a few years at Troy University, Coleman took a non-traditional approach to education.17 years later she graduated with a degree in marketing– This time from South.
Unsure of what career path she wanted to take, Coleman changed universities, majors, jobs and homes multiple times. After transferring from Troy to South, Coleman put a pause on college and moved from Mobile to New Orleans to start her career in insurance claims at Motors Insurance Corporation. During her time in New Orleans, she also worked at a department store and enrolled part time in classes at the University of New Orleans, where she found her passion for Marketing. "I took a market marketing class at the University of New Orleans and that's where I found my niche. So, when I came back to South, after 10 years, I decided that that's what I was going to be, and I did end up with a marketing degree eventually." However, Coleman did not come back to Mobile right away. She first moved from New Orleans to Daytona and then Athens, before finally returning home in 1995.
Back in Mobile, and now in her 30s, Coleman decided it was time to complete her degree. She still remembers the impact South's professors had on her, and even today in her job in Development, she can rely on what she has learned during her time at South.
Following graduation, Coleman tried various career paths before landing a job in the development office at the USA Health Children's & Women's Hospital in 2002. Just 2 years later, Coleman was promoted to the main South Alabama campus, and even though her job titles have changed over time, she found the path best suited for her.
As the associate director of strategic initiatives for development and alumni relations, she is responsible for the USA Annual Fund, where she works with donors to receive gifts and funds. Coleman also runs the University's United Way campaign, whose main purpose is to support South Alabama's community.
After years of experience, Coleman's advice for incoming students is to take the time you need to find your passion, "I hate to say this, but do what you want to do. Test things out. Look and see what really interests you; it's ok to change and it will take you some time to realize what you want." She also realized that going back to school later in life can be beneficial for some, "I felt like I got so much more out of my education, I paid more attention, was more focused, and studied more."
Today, Coleman has found her passion in philanthropy. Knowing that her raising money for the institution helps people in need is what motivates her day in day out, "Whether I'm helping children or women buy new incubator for their babies, or whether I am getting scholarships for underprivileged children from Clark county that can't afford to come to school, it motivates me and makes me feel good."
---
---