Link by Link: Understanding Blockchain Technology
---
Posted on June 15, 2022 by MCOB
MCOB
---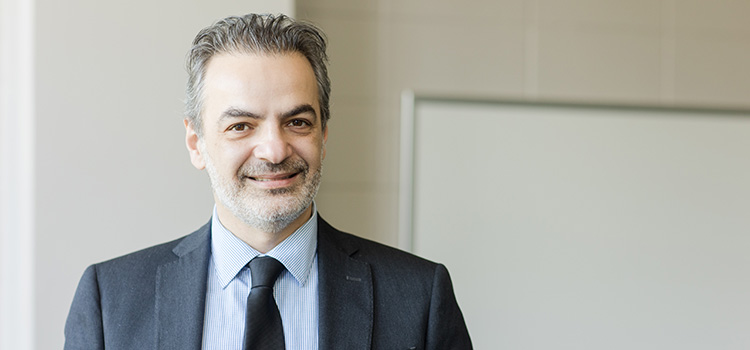 ---
In the current age of innovation, blockchain technology has been receiving substantial media attention. While talking to students and other business community members, it seems there is still some confusion associated with the attempt to generalize concepts like cryptocurrencies, bitcoin, blockchain platforms and smart contracts.
The first question to ask is, "What is blockchain?"
Blockchain is a distributed and inflexible database that can store, manage and update a list of information and data records (e.g., transactions) in an open, unique and secure way without the need for a centralized ledger. Each record can be thought of as a block linked to the previous and next block through a uniquely complex password, comparable to a fingerprint. This list of records becomes a blockchain and is distributed into the network. The information stored in the blockchain is secured through a complex algorithm of mathematical cryptography called "hash function." Think of each node of this computer network as a decentralized ledger that uses a cryptographic algorithm to validate each record — finding each block fingerprint and linking it to the previous block. All nodes in the network have to reach a consensus to validate the entire chain. This whole process of blockchain validation is called "mining."
Suppose a third party attempts to alter one list record (i.e., one block in a ledger). In that case, the entire blockchain is compromised, and the modified block will be immediately replaced with the original block distributed among the other ledgers.
Blockchain has the potential to solve significant problems in economics and contract theory, such as information asymmetry and adverse selection, which occur when market actors have different information about a product, affecting market efficiency. Hence, blockchain may reduce the trust gap among stakeholders and eliminate the need for centralized ledgers for institutions such as financial businesses or public notaries.
"How can blockchain improve business processes?"
Suppose increased profitability and transaction security are the primary goals of businesses in a digital economy. In that case, blockchain can ease this process through four main objectives, according to Valeria Portale, director of the Blockchain & Distributed Ledger Observatory of Milan Polytechnical University. The first goal is exchange value: businesses can use blockchain-secured crypto assets to increase payment efficiency by cutting the costs of intermediaries. For example, JPM coin is a blockchain project by JP Morgan that uses a stable digital version of the US dollar to reduce the inefficiency of international wholesale payments. The second goal is information transparency and data security. To mitigate information asymmetry, IBM developed a blockchain project called IBM Food Trust. The project's scope is to record information on each production step of the entire food supply chain in a secure and immutable way. The third goal is data coordination. Several companies are using blockchain-based protocols to share data and to better coordinate the actors of business processes. Coca-Cola uses the Baseline protocol, based on the Ethereum blockchain, that synchronizes the internal systems of multiple companies. For example, if a supplier has insufficient stock, third-party suppliers can fulfill the shortage without affecting the buyers' delivery expectations. Finally, the fourth and more ambitious goal is business process reliability, which consists of executing entire business processes on blockchain to ensure traceability and verifiability. These blockchain projects aim to code the whole business process in smart contracts through a blockchain platform like Ethereum or Cardano. In 2019, Santander launched the first end-to-end blockchain bond from issuance to maturity.
Blockchain is still at its embryonic stage; however, based on endless potential business applications, sooner rather than later, this technology could revolutionize the way we do business.
---
---