Ellen Madden Receives Outstanding Educator Award from ASCPA
---
Posted on November 16, 2020 by Mitchell College of Business
Mitchell College of Business
---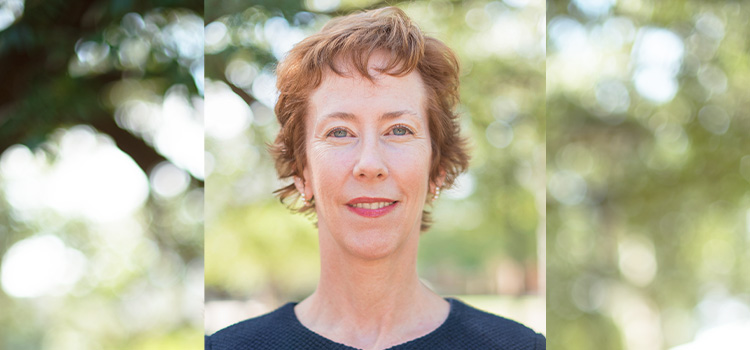 ---
Ellen Madden, a senior instructor of Accounting,, was awarded the "Outstanding Educator Award" by the Alabama Society of Certified Public Accountants (ASCPA). The ASPCA is a society that enables public accountants in Alabama to advance their professional careers through advocacy, service and education.
Madden is a Certified Public Accountant and Management Accountant in the state of Alabama and has been teaching at the Mitchell College of Business where she has mentored and influenced hundreds of students over the last 13 years:
"Ellen Madden's passion for teaching Accounting steered me down my career path. I might not be where I am today if I didn't learn how fun it was for things to balance is ACC 211. Well deserved!"- Taylor Brown, Class of 2014
"You [Mrs. Madden] started me on my Accounting journey and from my experience you definitely deserve this!"-Manuel Cedeno, Class of 2021
"Mrs. Madden is an amazing teacher and works to make sure students truly understand the material. It is evident by how she teaches that she cares about the students"- Hailey Kerstiens, Class of 2023
"Dr. Madden was and still is one of the most influential and passionate professors at MCOB. Congratulations!"- Hayden M., Alumni Class of 2019
Back to Mitchell Report | November 2020
---
---
Mitchell Magazine recently caught up with Devin Epps, an MCOB graduate...

During the 2020 Collegiate Entrepreneurs Organization (CEO) Global Con...

ASCPA, Ellen Madden, "Outstanding Educator Award", Faculty A...

Student Spotlight, Maddie Mitchell, MCOB, Spotlight, Mitchell, Busines...