Internships: Adaptation and Innovation
---
Posted on June 17, 2021 by MCOB Outreach
MCOB Outreach
---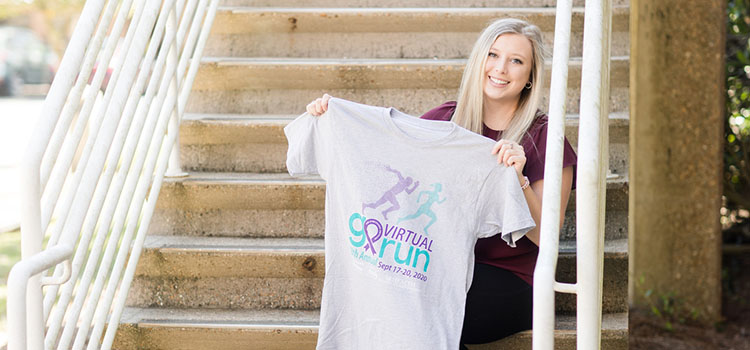 ---
The Mitchell College of Business actively supports experiential learning through its internship program initiative. This program is made possible through partnerships between the college and businesses in the Gulf Coast region and enables students to receive professional experience in their fields of study prior to graduation. While working, students refine skill sets, earn college credit, and create connections to a vast network of successful professionals. To be eligible, students must maintain a cumulative GPA of 2.0 and be a junior or senior. Following the internship period, many students receive full-time employment offers at partnering firms including Airbus, Austal, Ingalls, USA, ST Aerospace, Wilkins-Miller and more.
The internship program was not immune to the changes and challenges presented by the COVID-19 pandemic. "Many businesses shut down during COVID-19 and internships were canceled," said Internship Coordinator Megan Bennett. "Students had to come up with creative ways to get their internship requirements completed."
Students Kelsey Clark and Matthew Morris were two of the students who took innovative approaches to finding opportunities and adapting throughout their internships.
When Kelsey Clark's internship offer was rescinded due to COVID-19 restrictions, she proactively sought out Boy Scouts of America and the Mitchell Cancer Institute through South Serves, a University-community engagement and service initiative. After accepting offers with both organizations, Clark gained hands-on marketing experience by assisting with social media, design and marketing.
"The most challenging part was probably balancing the two organizations because I had to make sure I balanced the hours," she said. "Every day, I was either online trying to market, in a meeting with Boy Scouts or on my computer trying to find websites to help me design things. I had never designed something on this level."
Clark assisted in the design of the 13th Annual Go Run T-shirt for MCI. Despite the non-traditional situation, Clark was grateful for both internships. "Cancer runs in my family," she said. "I lost my dad to cancer, so being able to give back to people, and participate in an organization fighting cancer was the most rewarding experience."
Following graduation in May, Clark accepted a position as a recruiter at Insight Global in Birmingham, Alabama.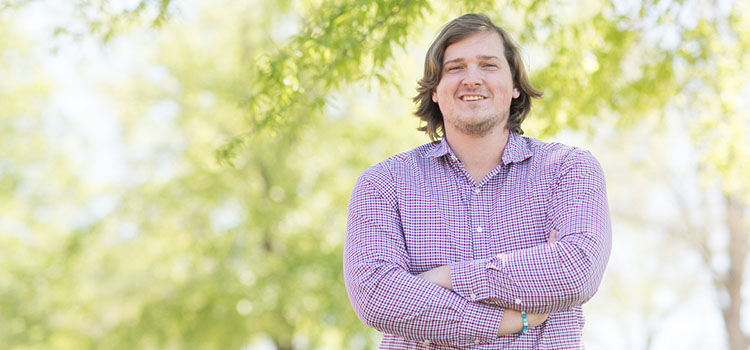 Matthew Morris had lined up his dream internship working in the music industry in Nashville, Tennessee. When COVID-19 forced businesses to shut down, his program was canceled. At the same time, his dad was laid off from his job at a charging station and advertising start-up.
"We were all just kind of in this position 'What do we do now?' It just didn't seem like anything was going right," Morris said.
He and his dad decided to leverage their existing knowledge about the industry and launched their own charging station and advertising business. "It was a really interesting experience," he said. "I never thought of myself as a salesman, but it's a lot more than trying to sell the product. It's also about trying to sell how I believe in the product."
Morris was also tasked with conducting the market research needed to identify potentials for business growth. Following graduation, Morris is pursuing a career as a life and health insurance agent at Alliance Insurance Group, while his dad continues to grow their fledgling business by expanding into Georgia, Arkansas, Louisiana and Kentucky.
Businesses and organizations interested in partnering with the Mitchell College of Business to work with college talent can contact Megan Bennett at mebennett@southalabama.edu
or (251) 460-7194. Find more information at https://www.southalabama.edu/colleges/mcob/internships/.
---
---