Expert Advice from ELS Guest Speaker Marcus Lemonis
---
Posted on February 25, 2021 by MCOB Outreach
MCOB Outreach
---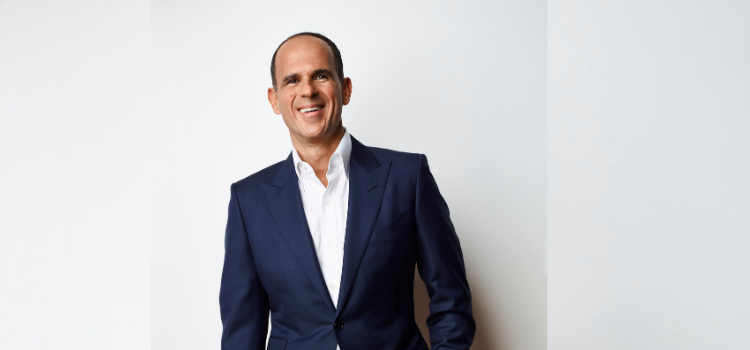 ---
Each semester, the Mitchell College of Business hosts the Executive Leadership Series (ELS). This event provides students with the opportunity to learn firsthand from leading executives as they discuss their careers and leadership experiences. These experiences help students bridge the gap between the classroom and the corporate world.
On Feb. 18, more than 400 individuals connected via Zoom to hear from Marcus Lemonis, CEO of Gander RV & Outdoors and Camping World, as well as host of CNBC's "The Profit."
Lemonis gave insightful business advice such as: Striking a balance between being a successful capitalist while remaining a generous philanthropist; how to choose a business partner; and how to find quality mentors. To him, a good business partner is someone with clear motivations and who can "[acknowledge] up front they don't have all the answers … and they can do better." Lemonis also encouraged listeners to "stop looking up," and to instead, "look left and right." Mentors don't need to be someone deemed more successful than you— "being mentored is nothing more than learning from people."
He also shared with students how to truly measure success, what it means to fail and how to overcome that failure. It is not due to the financial gain, but rather the life experiences gained, that Lemonis considers Camping World to be his greatest success. He explains, "While the business has been financially rewarding, watching people that I took a chance on do a really good job in growing themselves is just as fulfilling."
But even the most successful people are not immune to the sting of failure. "Failing is not something that should be lightly taken," he says. Sometimes, Lemonis has to lean on his team during hard times and that's okay. "A leader doesn't have all the answers; you're not a superhero; you have bad days." Lemonis also shared what he believed to be his biggest mistakes in his career. "Looking back in hindsight, I let my arrogance and overconfidence in my ability cloud my judgment." An admirable trait exhibited by Lemonis is his persistent faith in humanity. No matter how many people try to take advantage of him, he believes, "I can't indict the next great idea, or the next great entrepreneur or the next great company because of what the last company did to me."
Lemonis also spoke directly to women and people of color starting their own businesses. "I don't care what any bank tells me or what any fancy private equity firm tells me, there has not been the same opportunity for both lending and investing for women and people of color. So, when you show up with your presentation or loan application, it better be perfect. ... You need to give them a reason to say yes, not the excuse to say no." Then, when an opportunity arises for you to succeed, "you should knock that door down … then open that door for somebody else."
Lemonis leaves us with advice given to him by Lee Lacocca, inventor of the Ford Mustang: "Don't be anybody else than who you are." No matter who or what you come up against, "outsmart them and outwork them but don't change who you are as a person … beat them on the field not anywhere else."
The College is grateful for the wisdom shared by Lemonis and looks forward to hosting him again in the near future.
---
---