Grant To Expand the University's Research and Education Capabilities
---
Posted on July 10, 2020 by Udaykumar Nandhigama
Udaykumar Nandhigama
---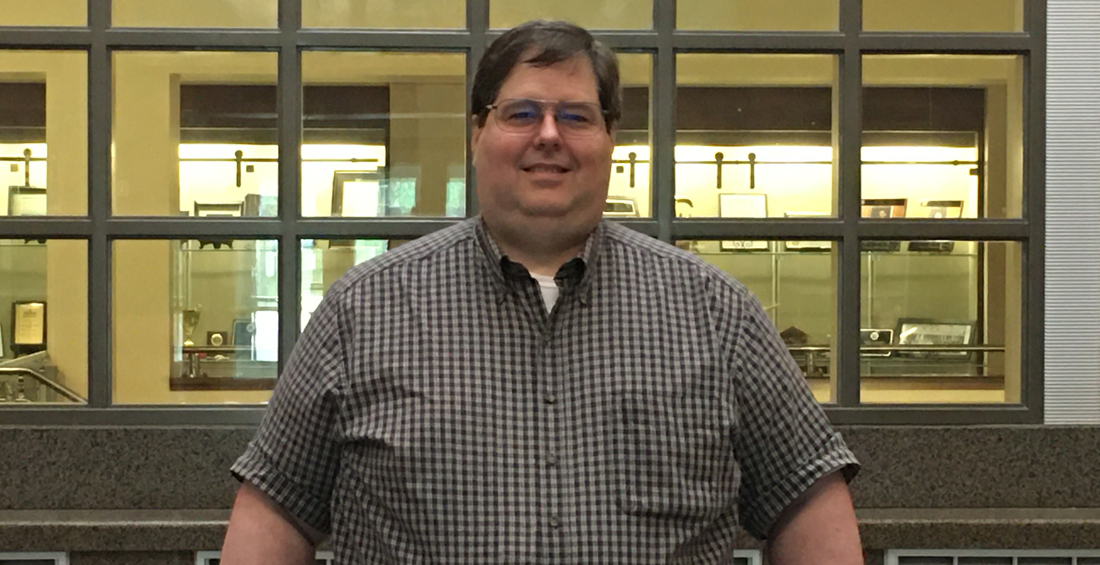 School of Computing Assistant Professor Dr. David Bourrie landed a $213,000 grant that will significantly increase the University's research and education capabilities.
---
The University of South Alabama's research efforts are merging into the internet passing lane thanks to a $730,000 grant from the National Science Foundation. The grant is called, Campus Cyberinfrastructure Regional: Southern Light Rail Promoting research and education at Small Colleges in Alabama through Network Architecture Enhancements.
School of Computing Assistant Professor, Dr. David Bourrie received a $213,000 award that will expand the University's cyberinfrastructure to transition to a true high-speed Research and Education network called Southern Crossroads, sometimes known as SoX. The funding allows for the purchase of hardware, participating fees for two years and performance management of the system making it easier to handle large data transfers needed in research efforts.
"One of the advantages of being a member of Southern Crossroads is that USA will be able to separate the internet traffic for research from the rest of the internet traffic at the University. We also get connected to the peer networks that have been created around the United States," Bourrie said.
One of these peer networks is the Internet2 consortium that includes 321 leading U.S. universities, corporations, government agencies, and not-for-profit networking organizations, as well as international partners.
The connection will increase the ability to transfer large data files for the College of Medicine and Mitchell Cancer institute with peer institutions. It will connect National Oceanic and Atmospheric Administration's research arm data directly to the marine biology and earth sciences departments without having to contend with other university internet traffic. The Computer Services Center will also be able to directly connect to cloud providers using a dedicated research network at 10 gigabits per second. This connection will also reduce the need to transfer data to peer institutions or research partners via hard drives.
USA and the Georgia Institute of Technology have been working on this project for two years. Georgia Tech hosts a non-profit company called Southern Light Rail that provides access to a 100 gigabit computer network that is owned and operated by the Southeastern Research and Education community.
Atlanta is also one of the locations for the backbone of Southern Crossroads. A previous National Sciences Foundation grant to Southern Light Rail created Southern Crossroads with 10 gigabit internet connections between leading research centers, and academic institutions in Alabama, Georgia, South Carolina, Tennessee, and Virginia.
"Our students will benefit the most from this increased infrastructure," Bourrie said. "This project will significantly increase the research and education capabilities of USA's campus. As faculty members develop new relationships with researchers and IT professional at other institutions, students will have more opportunities to participate in research collaborations and learn about state-of-the-art research in their classes."
---
---