Programming and Computer Knowledge (PACK) Camp
---
Posted on June 2, 2021 by Keith Lynn
Keith Lynn
---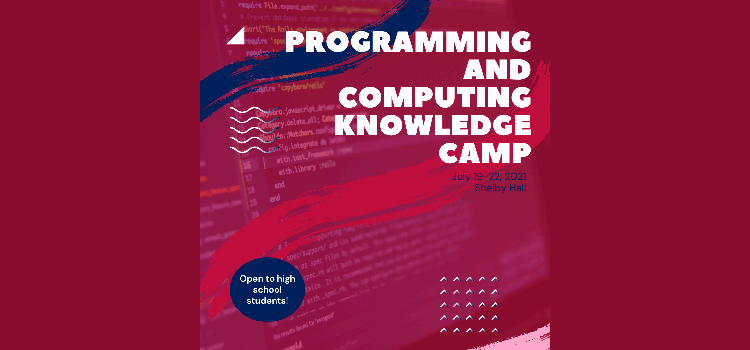 ---
The Programming and Computer Knowledge (PACK) Camp at the School of Computing of the University of South Alabama is an introduction to programming concepts with hands-on exercises allowing the student to gain experience with problem solving by using a high-level programming language, Python.
The Computer Programming Camp is for any high school student, including recent graduates and rising 9th graders.
If you are interested in applying or getting more information, please click the link below.
https://www.southalabama.edu/colleges/soc/pack-camp.html
---
---