AVP Welcome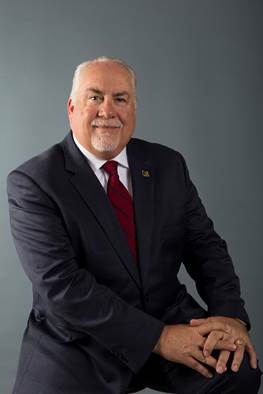 The goal of Global USA is to fully integrate and enhance international initiatives and efforts at the University of South Alabama. Our mission is directly linked to the global engagement priority of the university's strategic plan.
Global education can – and should – touch everyone. We define the word "global" in a holistic manner that truly encompasses everyone. In the traditional sense, Global USA is here to assist our wonderful international students and international scholars. By providing them a safe, supportive, and comfortable atmosphere to ensure success both inside and outside of the classroom. Whether an undergraduate, graduate, exchange student, or scholar please know that all are welcome here.
For domestic students and faculty, Global USA exists to provide opportunities to travel, research, and study abroad all around the world. In return, we welcome both foreign exchange students and exchange scholars to come visit and share your knowledge and culture with our students and faculty.
We also define "global" with the definition of "embracing the whole or entirety of something." It is our goal to provide a "global education" through the Center for Continuing Education and Conference Services offering an array of learning options including professional training, non-credit courses, camps, conferences, online classes, and special programs.
Finally, we define "global" in the very literal sense meaning "everywhere." From the home campus in Mobile, to our beautiful branch campus in Fairhope. We continue to offer a variety of courses, educational programs, and professional training, and many other programs throughout the world - either online, or with on-site delivery. The world truly is our classroom!
I hope you take some time to explore our web page to see the diversity of opportunities there are for you. I look forward to meeting you in person. Welcome to the University of South Alabama, welcome to Global USA!
Richard W. Carter, PhD
Associate Vice President
for Global Engagement