Orientation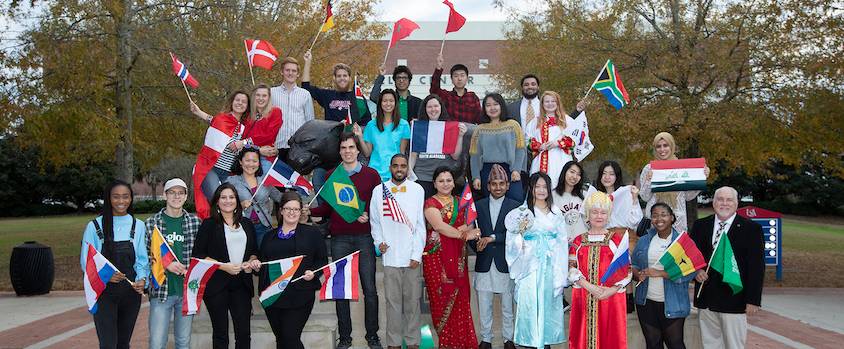 Sign Up for New International Student Orientation
Fall 2019 Orientation Information PDF
What is Orientation?
Orientation is an week full of events to help new students transition from their previous institution to life at the University of South Alabama! New international students are required to participate in an orientation program prior to their first semester at the University. In addition to registering for classes, students will become familiar with campus and all of the resources available at the University of South Alabama. Orientation is fun, too! This is a great opportunity to meet other students and make friends.

The program provides information concerning:
Student services available on-campus
Adjustment to the academic, social and cultural environment
Immigration matters
Local attractions and activities
Student organizations
Health insurance
Safety and security provisions
Academic programs and advising
Step-by-step instructions on how to register for classes
Paying tuition and fees
Meet our International Student Programs Coordinator
Hello!
My name is Noel and I'm your International Student Programs Coordinator. I know from personal experience that it is stressful to move and live abroad. I lived and worked in South Korea and France for several years and had to learn how to navigate life in a city of 16 million people without a support system. Thankfully, you don't have to go through these challenges alone! You have a support system here in the Global Outreach & International Student Programs Office! I'm here to welcome you and to make sure that you're engaged and have the best experience possible at South Alabama. I'm the person who coordinates orientation week; I also help you get connected with a variety of services, people, and organizations on campus. Have questions? Please share!
Go Jags!