Registration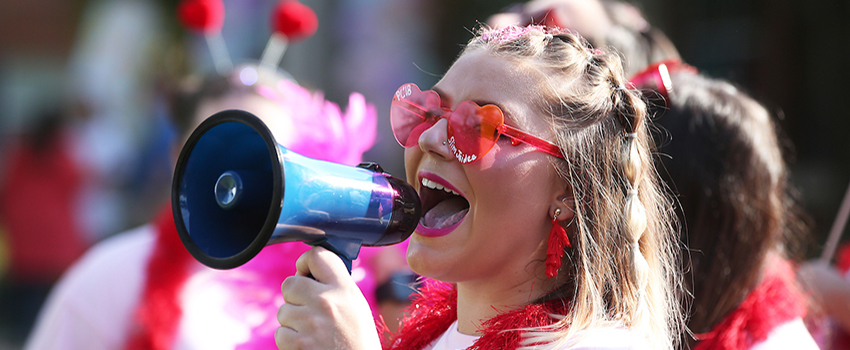 We are so excited that you have considered participating in sorority recruitment! Sorority recruitment is a great way to make friendships that will last a lifetime. As values-based organizations, the 5 NPC member sororities at South live their missions, with their members providing thousands of dollars in philanthropic support to dozens of worthy causes and pursuing additional hours in community service. From supporting victims of sexual assault, to leading bystander intervention programs, to fighting for body-positive campus cultures, sorority women are at the forefront of solving some of the most pressing challenges facing collegiate women today..
The University of South Alabama College Panhellenic Council will take in new members at the beginning of the fall semester. Interested women must register online to participate in recruitment. (Please see recruitment schedule below for dates and times).
**Registration will begin on Friday, April 21, 2023 and ends at noon on Monday, August 21, 2023.
The registration form is a step by step process and will ask for general information that will be distributed to the sororities. We encourage you to gather the information below before you begin registering since you have to complete the form once you start.
Your high school address and phone number.
A digital picture of yourself on your computer that you can download to the registration form.
A debit card, credit card or check information to pay on-line.
Your University of South Alabama e-mail address. Please be very careful to enter your e-mail address correctly, we correspond by e-mail to you and every year we have women who enter this incorrectly and we can't get them important information.
Your high school GPA
The name, addresses, phone numbers of one guardian
If you have attended college, your hours completed and GPA
A listing of your high school activities. Think about what student groups you belonged to, what offices you held, church group activities, community activities and volunteer activities. If you are a transfer student or a current Troy student, you will also want to list your college activities.
You can attach a resume to the application.
Please note that you will be asked for your student id number and where you will be living fall semester. There is a $50.00 recruitment registration fee that you will need to pay to complete the registration.
Carefully review your information before submitting the registration form. The form may only be submitted one time. We encourage you to register as early as possible.