NPHC Informational Meeting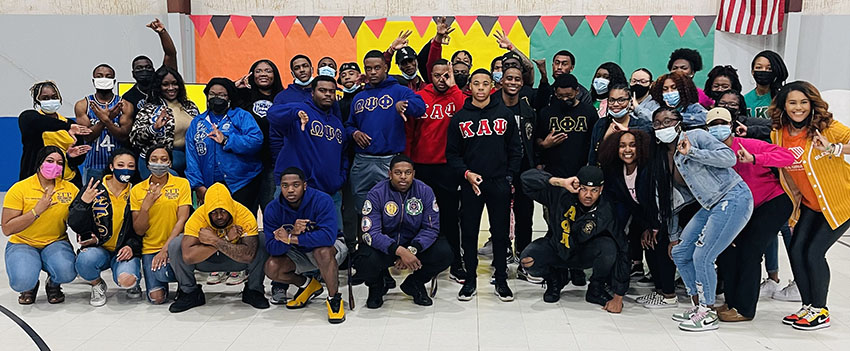 Attending the Fall or Spring Informational meeting is mandatory for students who wish to pursue membership in any of the NPHC Greek organizations. The NPHC executive board will host an Informational Meeting during the first few weeks of both the fall and spring semesters. Students who are considering participating in an NPHC-affiliated Greek organization's intake process must attend an informational meeting before attending any NPHC organization's interest meeting. For additional information about the NPHC Spring Informational meeting, please contact The Office of Fraternity and Sorority Life at 251-460-7003 or schedule a visit at the Student Life Suite in the Student Center.
2023 NPHC Fall Informational Meeting -- Student Center Ballroom, Wednesday, August 30, 2023 from 6:00 PM - 8:00 PM.
Please note, if you attended the informational meeting in Fall 2023, you are not required to attend for the Spring 2024 semester to be eligible for membership.