Fingerprint Request Form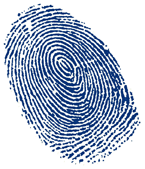 NOTICE: Prints are NOT being scheduled on the following upcoming dates in 2019. Also, no prints will be scheduled on any observed staff holiday on the Main Campus.
The University Police Department generally accepts fingerprint requests for USA related purposes ONLY. Once you submit your request, someone will attempt to respond to you by email within 2 business days to confirm a date/time or work out other options. Prints generally are NOT scheduled on the same day as the request.
ALL requests must be scheduled at least 2 business days in advance.
Dates/Times that are requested within 2 business days of submission are not schedulable.
Prints will not be scheduled before 8:30am, between 11:30am and 1:00pm, or after 4:30pm.
If you do not receive a confirmation, then nothing has been scheduled.
All fingerprints are taken at the USA Police Headquarters on the Main Campus at 290 Stadium Blvd off Old Shell Rd just east of Hillcrest Rd.
We do not provide blank finger print cards. Check with your employing department or the requesting board or agency regarding cards and mailing instructions.