Research and Scholarly Development Grant Program Awardees
The Research and Scholarly Development Grant (RSDG) Program has been created to provide tenure and non-tenure track faculty with funding of up to $25,000 to help build their research and scholarly careers. RSDG grants are intended to stimulate interactions across disciplines, departments, colleges, and programs. The funding is designed to facilitate preliminary data collection or planning efforts to assist in the development of competitive proposals that will attract external funding. Each RSDG proposal is required to demonstrate how funding for the project will lead directly to external funding requests. This USA internally-funded competition is sponsored by the Office of Research and Economic Development. Proposals are reviewed by faculty from Schools and Colleges across campus in three-member review panels. Review assignments are made to minimize conflict of interest and equalize the distribution of applications from each School/College.
2020 Awardees
---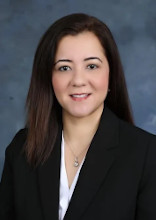 Dr. Melike Dizbay-Onat
Assistant Professor, Department of Mechanical Engineering
College of Engineering
"A Novel Method for Preparation of Activated Recycled Carbon Fiber Mats for Carbon Dioxide (CO2) Filtration"
Abstract: In this study, recycled carbon fibers (RCFs) represent a "green", and efficient alternative precursor to prepare Activated Carbon Fiber (ACF) mats. While demand is increasing to carbon fiber composite applications (automotive, airplanes), disposing of these materials become a huge problem when they reach the end of their lifecycles. RCFs that are produced from these scrap materials would reduce landfilling. The proposed project has two environmental friendly benefits: utilization of RCFs and using a new alternative to prepare ACFs. Carbon dioxide (CO2) is a key pollutant that causes outdoor air pollution and it has been also recognized as a workplace hazard at high concentrations. The research focuses on CO2 adsorption properties of ACF samples and two product applications – (a) filters for the industrial emissions, (b) lighter and efficient respiratory filtering masks for use at workplaces. The broad impact of the research is a pollution- free workspace and improving the quality of people's lives. Moreover, this project will provide learning opportunities such as developing a new course on Activated Carbon Adsorption Principles for both undergraduate and graduate students. The proposed research project is an interdisciplinary study between the units of USA Mechanical Engineering, Chemical and Biomolecular Engineering, and Oak Ridge National Laboratory (ORNL).
---
Dr. Edward Duranty
Assistant Professor, Department of Chemistry
College of Arts and Sciences
"CaLevIR: A Calorimetric Method Combining Acoustic Levitation and Infrared Thermography"
Abstract: Small volume chemistry has become of interest recently since the first reports of increased reaction rates within small volume containers - including microfluidic systems, thin films on surfaces, and in droplets were published. There have been many recent examples in the literature of this phenomenon in aqueous droplets and micro-droplets involving bimolecular acid-catalyzed reactions, various syntheses, and even in more complex processes such as protein unfolding. These studies attribute the increase in rates of reaction to two key parameters inherent to small containers: increased surface area to volume ratio and rapid mixing times within the small volume. We propose to leverage these important characteristics to study thermochemical mechanisms within acoustically levitated droplets in order to develop a new calorimetric method suitable for in situ measurement of reaction progress and thermodynamics. While acoustically levitated droplets on the microscale, nanoliters in volume, have been studied using Raman/FTIR spectroscopy and in mass spectrometry, this work will be first to study the thermochemistry of macroscale droplets in situ, on the order of microliters, a size more appropriate for industrial application. This project aims to develop a new calorimetric technique combining the free-floating, container-less nature of levitated samples with the in situ measurement ability of infrared thermography. This will be done using an acoustic levitation device cited in the literature named "TinyLev" and a high-speed FLIR infrared camera capable of monitoring the temperature conditions of a levitating droplet >200 times per second. This technique would most likely be of interest to industries monitoring reactions taking place in aerosols or other small volumes and will offer industrial partners who focus on reactions taking place in the aerosol phase a method for instantaneous in situ monitoring of reaction progress and thermodynamics. Our area offers a plethora of tech-based companies that include Airbus, BASF, Arkema, and Austal Industries which have created a high demand for individuals with high-quality STEM educations and the research experiences and new technologies that will emerge from this project will have an important role to play in sustaining that forward momentum.
---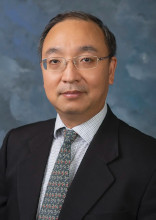 Dr. K-T Hsiao
Professor, Department of Mechanical Engineering
College of Engineering
"Robotic Additive Manufacturing Method for Carbon Fiber Composites"
Abstract: Currently commercially available Additive Manufacturing (AM) technologies are incapable of producing aerospace qualified Continuous Carbon Fiber Reinforced Polymer (C-CFRP) composite parts. This is due to the lack of effective means to apply compaction pressure during 3D printing of C-CFRP. This RSDG project will investigate the relationship between the processing parameters (such as the compaction magnitude and duration) and the quality of C-CFRP produced by a patent-pending method (US20190275737A1) that applies compaction force using magnetic attraction during additive manufacturing, i.e., Magnetic Compaction Force Assisted Additive Manufacturing (MCFA-AM). The electro-magnetic devices and the means to control the compaction pressure distribution during the 3D printing of C-CFRP composites will be developed. The electro-magnetic MCFA-AM printing head will be mounted on an industrial robot arm (already located in the PI's lab) to precisely drive the printing head at a specified speed along a complex path based on the Computer-Aided Design (CAD) digital file of a C-CFRP part. The C-CFRP composite samples will be tested for their void content and mechanical properties such as the interlaminar shear strength. These novel data will indicate how the manufacturing parameters can influence the void content and mechanical properties towards aerospace qualified C-CFRP parts. Upon completion of this project, the team expect to achieve the following goals: (1) to build a robot-based electromagnetic MCFA-AM 3D printer for C-CFRP comparable to C-CFRP products currently used in the aerospace industry, (2) to understand the relationship between the processing parameters and the C-CFRP parts' performance, (3) to use the data and the ability from this project to obtain external funding for supporting this new research direction and Industry 4.0.
---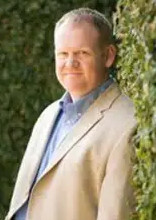 Dr. Phillip Smith
Associate Professor, Department of Psychology
College of Arts and Sciences
"Development and Pilot Testing of a Training and Assessment System for Behavioral Health Trainees' Practice of Suicide Risk Assessment and Management"
Abstract: The training and evaluation of behavioral health care providers' clinical practice (e.g., psychotherapy, counseling) has historically relied on unproven methods (e.g., knowledge-based written exams). There is an emerging emphasis on ensuring that behavioral healthcare providers demonstrate competence prior to obtaining licensure. However, there remains little research examining how such competence should be evaluated. Further, there are no empirically supported standards for training and evaluating the clinical practice of suicide risk assessment and management (SRAM); arguably one of the most important skills for behavioral health providers. Indeed, although there has been a substantial increase in the availability of evidence-based practices specific to SRAM in the last 20 years, suicide rates have continued to rise over 33% since 1999. Informed by implementation science, the tragic increase in suicide rates is, at least in part, owed to our failure to effectively train and evaluate providers' competency in SRAM. Though virtually unheard of in behavioral healthcare training, medical and health professions utilize performance-based evaluations to determine competence in applied skills, most notably Objective Structured Clinical Examinations (OSCEs).
Specific Aims: We will develop and assess the reliability and validity of a performance-based SRAM-OSCE. This evaluation system will serve as the basis for a new collaboration between an expert in the understanding and prevention of suicide with the USA Simulation Program and expert in the training and evaluation of healthcare professionals.
---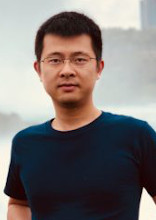 Dr. Xiangli Wang
Assistant Professor, Department of Marine Sciences
College of Arts and Sciences
"A Multi-Proxy Approach to Track the Sources and Constrain Fluxes of Metals into Mobile Bay"
Abstract: Heavy metals can have long-lasting deleterious environmental effects because they can bioaccumulate as they enter and migrate upward along the food chain, threatening fisheries and other important ecosystem services that benefit the public. Metals can be introduced into coastal seawater by rivers and submarine groundwater discharge (SGD), with the latter being poorly studied. Mobile Bay is the fourth largest estuary system in the U.S., with its freshwater budget dominated by surface water discharge from the Alabama-Mobile River system. Although submarine groundwater discharge (SGD) contributes less than 10% of freshwater into the bay compared to river water discharge, it carries a disproportionately large fraction of nutrients to the coastal water. Therefore, SGD is considered a significant source of pollutants to Mobile Bay. Compared to nitrogen and phosphate loading from SGD, toxic heavy metal loading (e.g. arsenic, mercury, chromium, lead etc.) via SGD into Mobile Bay and other coastal estuaries has received very little attention. Knowing the relative importance of surface vs. groundwater discharge of metals into the bay, and whether these metals are anthropogenic or naturally derived from regional bedrocks, will provide key guidance for adjusting regulations on industrial and municipal wastewater treatment practices. Here we propose a novel multi-proxy approach combining metal isotope and concentration measurements to constrain seasonal heavy metal fluxes from SGD and rivers to Mobile Bay. This study will provide the first SGD metal data for Mobile Bay, and will provide key pilot data for future studies on broader spatial scales, which will not only place constraints on the importance of SGD in metal fluxes to coastal seawater, but also move forward our understanding of the oceanic budget of many biogeochemically important trace metals.
---