War & Memory Podcast with Jennifer Haytock
---
Posted on April 11, 2018 by Susan McCready
Susan McCready
---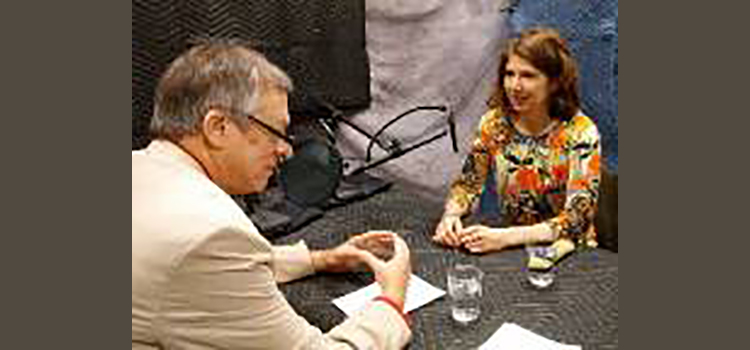 Jennifer Haytock with Frye Gaillard
---
In the latest episode of the War & Memory podcast, Frye Gaillard interviews Jennifer Haytock, Professor of English at the College at Brockport, SUNY. Professor Haytock is the author of At Home, At War: Domesticity and World War I in American Literature, Edith Wharton and the Conversations of Literary Modernism, and The Middle Class in the Great Depression: Popular Women Writers in the 1930s.
Frye talks with Professor Haytock about American war literature from colonial times to the present day. Her latest book, The Routledge Introduction to American War Literature will be out later this month.
This is the last episode of the War & Memory Podcast for this school year. Check out all eight podcasts on Soundcloud.
Listen to the interview with Jennifer Haytock right here:
---
---