---
Posted on February 10, 2014 by Webmaster
Webmaster
---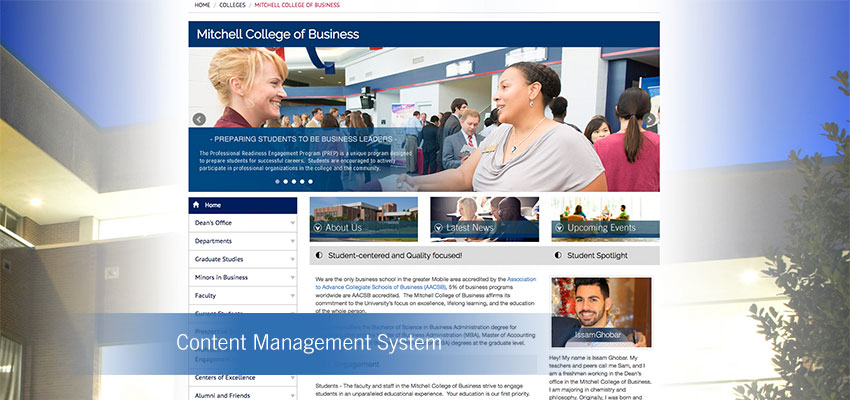 ---
The wait is over, and we have launched our new, redesigned website. After much research, our goal was to create a more inviting, useful, and informative website with our students as our focus.

They say first impressions are the most important so we hope we got it right with our new homepage. We want you to feel connected to the university through latest news, upcoming events, and social media. Take a look at In the Spotlight for hot topics, watch fun USA videos, or head over to Discover to learn more about USA.

But don't worry we haven't lost what is important to you. We know you need logins at your fingertips so we've put them in the Connect section and at the top navigation. The top navigation also contains other important links that you have come accustom to using such as Directories and Libraries.

The new site focuses on targeted audiences and is designed to be easily navigated. The audience pages contain topics devoted to your specific needs. If you can't find what you need in those pages, check out the A-Z index or use the search tool at the top of each page.

Also, take a look at the Flickr gallery on each audience page. It's a fun, inside look at life at USA. You never know who might pop up on the stream!

If you have any questions or comments regarding the new site, we want to hear! Email us at webmaster@southalabama.edu.
---
---