Majors and Minors Home
About the Major
Classroom learning, practical experience and an interdisciplinary perspective prepare hospitality and tourism management students for immediate employment and eventual leadership in the world's fastest-growing industry. The field covers a broad spectrum of service-oriented global business sectors.
Jobs in Hospitality and Tourism Management
Airline, cruise ship and other transportation positions
Lodging-oriented careers (hotels, resorts, casinos)
Healthcare facility manager
Meeting/event planner
Restaurant, club and beverage service manager
Manager at destinations and attractions, including entertainment complexes and theme parks
Related Programs
Hospitality Student Shares Experience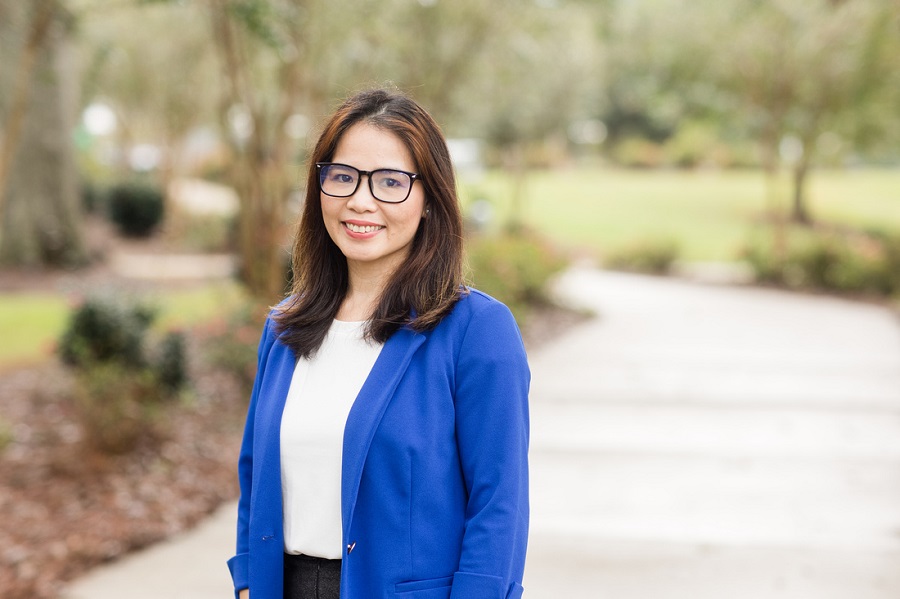 Hospitality and Tourism Management major Thanh Haas comes from a family of entrepreneurs in Vietnam.
"My father was the general manager of a restaurant and a wedding planner before he retired, and my mom had her own businesses," she said. "I worked for years in the tourism industry in Vietnam, and I'd really like to work in international business. I want to learn different cultures and leadership styles, and I love to serve people. It is my passion."
At the University of South Alabama, Haas was known by her childhood nickname, "Moon."
She was born in Vietnam, but left to live and work in Germany at the age of 20. She met and married a German engineer. Six years ago, his job brought them to Alabama, where their son and daughter were born.
"I'd really like to work in international business. I want to learn different cultures and leadership styles, and I love to serve people."
At South, she chose a double major of hospitality and German, but she began her college career by focusing on English.
"I learned English before I learned German, but I never studied academic English before I moved to the United States and came to South," she said. "I have a good background in German. However, German grammar is very difficult and complex. You have to analyze each subject and verb position carefully, before making a decision to add this or change that."
In Mobile, she managed a Vietnamese restaurant and planned to open a coffee shop near the South campus. Instead, she chose to invest in herself. She enjoys the informality of American culture and education.
"In Vietnam, we were afraid to meet with our professors, but at South, it's not like that," she said. "One of my professors knew that I had young children and couldn't take an in-person class during the pandemic. Instead of requiring me to pick up the textbook at his office, he brought it to the parking lot and handed it to me. That made me feel so special."
Did You Know?
---
Hospitality and tourism management encompasses such disparate fields and businesses as ecotourism, theaters and arenas, gaming, and historical, cultural and natural attractions.
Students have access to more than 40 internships along the Gulf Coast.
South's Hospitality and Tourism Management Advisory Board includes industry leaders from across the Gulf South region and beyond.
Contact:
Dr. Trés Stefurak
Interim Chair
Department of Hospitality and Tourism Management
(251) 461-1902