Majors and Minors Home
About the Major
Students learn to apply research skills to solve human problems. Through classes, research opportunities and internships, they prepare to pursue careers in community agencies, health organizations, schools and industries, as well as in traditional academic settings.
Jobs in Psychology
Case manager
Mental health counselor
Human resource manager
Clinical psychologist
Experimental psychologist
Related Programs
Closest University Also Proved to Be the Best for Psychology Graduate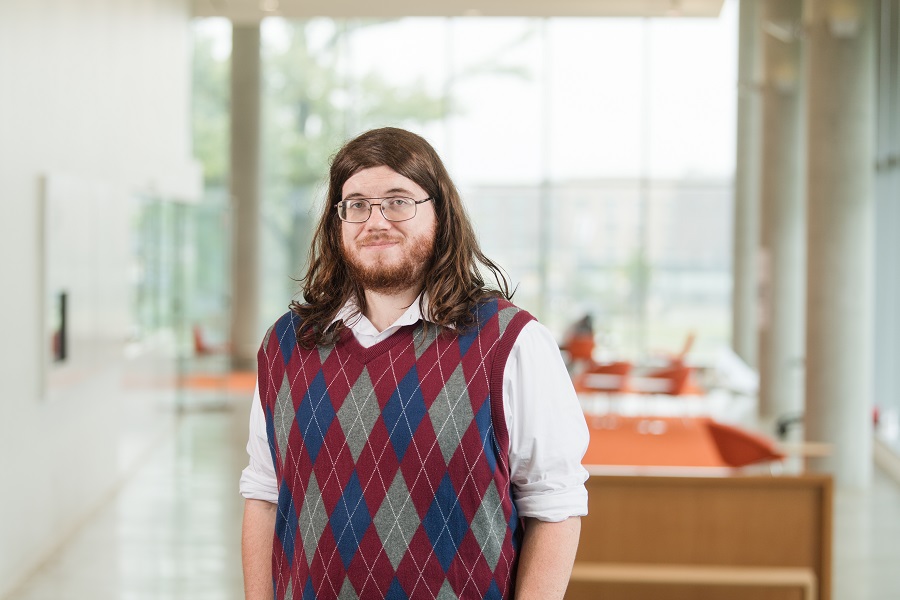 As valedictorian of his high school class in Semmes, Alabama, just a few minutes northwest of the University of South Alabama campus, Donald Lee Knapp II received several good university offers. Weighing them all, he still thought South would be best.
After earning both a bachelor's degree in psychology and a master's in behavioral and brain sciences at South, he confirmed: "It really was a good fit." In 2020, he went on to a multiyear Ph.D. program in cognitive psychology at Kent State University in Kent, Ohio.
Knapp goes by Lee Knapp; his father is the original Donald Lee Knapp. At South, he began as a chemistry major but found he preferred the classes in his minor, psychology. "There's a more unpredictable element with how people will react versus the high predictability of how chemical reactions should go," he noted drily.
"JagPAL helped me get a stable income so I could do work that was interesting and relevant to my future goals while not having to get a second job."
He had always loved research. His work as a teacher's assistant and as a JagPAL tutor (PAL stands for peer academic leader) taught him something else: "I really enjoy teaching, sharing my experience, improving others' experiences."
Knapp's research focuses on language. He collaborated with two South professors on a research article published in the journal Brain and Language and has presented papers and posters at academic conferences and other meetings.
He envisioned a professorship in his future. "If I go teach at a university, I'll be able to do everything that I really love doing."
He didn't dare to dream that big out of high school. "I'm a first-generation college student, so there were concerns about money," he said. "South's scholarship service provided for me very well. JagPAL helped me get a stable income so I could do work that was interesting and relevant to my future goals while not having to get a second job.
"I'm very appreciative to South for my starting point."
Did You Know?
---
The psychology program has 15 active faculty and research labs that students can join as undergraduates.
The accelerated bachelor's to master's degree program allows students to earn both a bachelor's and a master's degree in five years.
The department houses the USA Psychological Clinic, where graduate students receive supervised experience while providing psychological services to Mobile area residents.
Contact:
Dr. Jack Shelley-Tremblay
Chair, Professor
Department of Psychology
(251) 460-6883