Majors and Minors Home
About the Major
The criminal justice program provides broad exposure to the core aspects of the criminal justice system, including law enforcement, courts and corrections. Students learn critical thinking, writing, oral communication and analytical skills that will help them succeed in any related field.
Jobs in Criminal Justice
Law enforcement officer
Corrections officer
Court official
Criminal justice administrator
Lawyer or paralegal
Related Programs
Criminal Justice Involves Policing, and Much More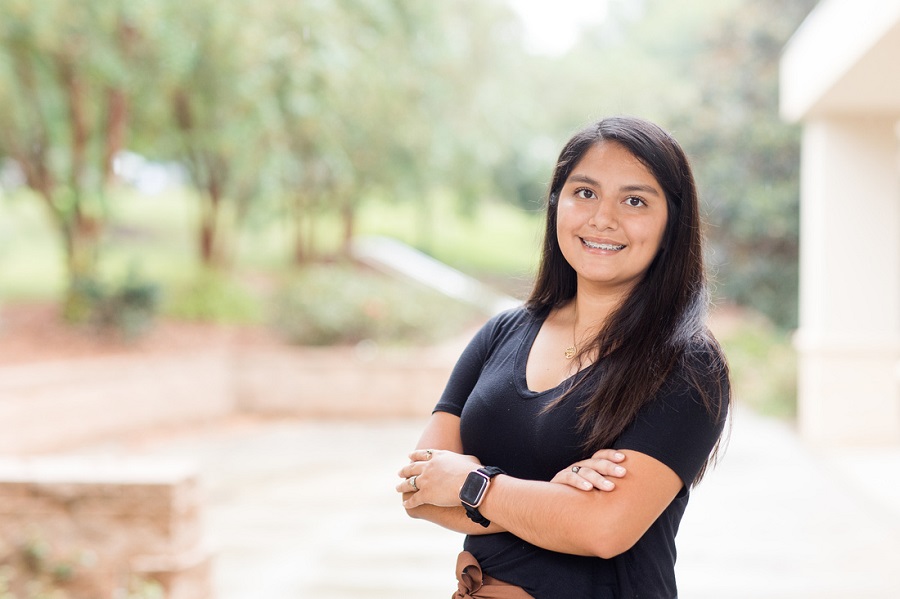 Carmen Sanchez came to South from Guntersville, in north Alabama, because she wanted a "big, solid" department that covered the full range of the field. "When most people think of criminal justice, they probably think of policing," she said, "but it's more than that."
Policing does play a big part. Several of her classes emphasized community policing: getting out of the patrol car and talking to people. "It's about integrating yourself into the community so the community knows who you are and feels like they can trust you."
Criminal justice also can involve research, statistical analysis, forensic science (scientific methods of crime detection), administration, constitutional law and much more.
"You can learn how the juvenile justice system works, or how there are gender differences in policing and how different races and ethnicities fit with criminal justice. It's a lot, but it's really interesting."
"When most people think of criminal justice, they probably think of policing, but it's more than that."
As for her, "I've always had my eye on drug enforcement," Sanchez said. "I find it really interesting how drug crime kind of fits into everything."
She hoped to pursue that career on the federal level. "I've talked to a recruiter from Homeland Security. I think that's probably my best option because it gives me a foot in the door with the possibility of transferring to another agency one day if I want."
Whatever her decision, Sanchez said she felt prepared by her education. The criminal justice faculty at South impressed her with their expertise and real-world experience.
"They've worked in the criminal justice field," Sanchez said. "They're very knowledgeable, which is something that I really like. It keeps the class really interesting."
Did You Know?
---
Criminal justice majors can choose to take courses on South's main campus, at the Baldwin County campus or fully online.
The criminal justice department's faculty have been recognized for their broad expertise in teaching,advising, service and research.
Internship opportunities abound. Mobile is home to the field offices of multiple federal, state and local law enforcement agencies, a jail, a juvenile detention center, a county courthouse, a federal district courthouse, victim service agencies and nonprofits.
South's Criminal Justice Association provides social and educational opportunities, and the department encourages students to join the Alpha Phi Sigma honors society.
Contact:
Dr. Philip Habel
Chair, Professor
Department of Political Science and Criminal Justice
(251) 460-7161