Majors and Minors Home
About the Major
Political science examines the principles, organization and methods of government. Majors study theories of government and such topics as governance, parties, public opinion, interest groups, campaigns, elections, civil and political rights, and institutions of government.
Jobs in Political Science
Federal, state or local government employee
Lawyer or paralegal
Public policy analyst
Survey research and data analyst
Political campaign staffer
Nongovernmental organization or nonprofit executive
Related Programs
Using Politics to Better People's Lives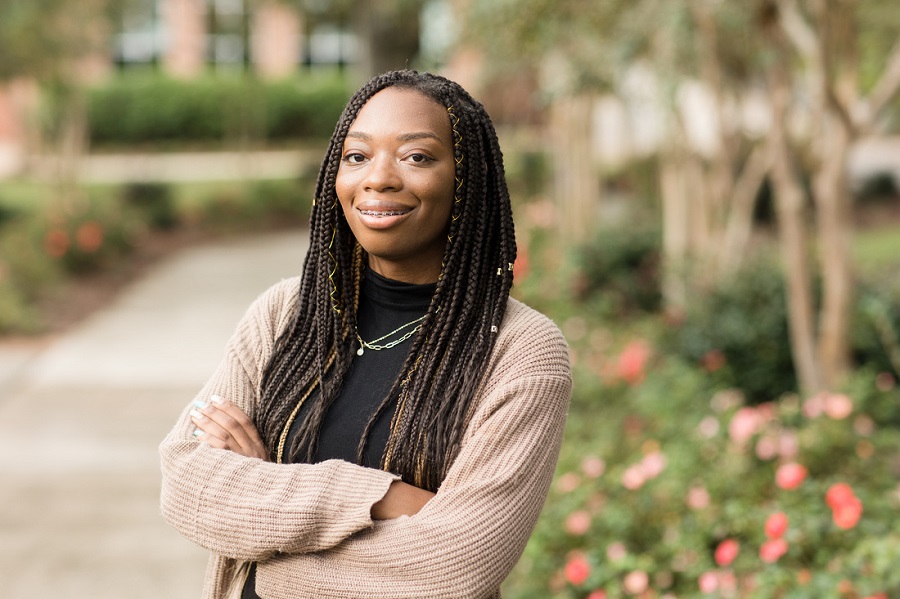 People often malign politics, Dana Abrams' chosen profession, as a dirty business. How would she reply to those critics?
"Well, I would say to a certain extent you're not wrong," she said with a laugh. "But in the bigger picture, it's more than that. If you understand politics and you understand how politics works, you can make it work for you to help better people's lives."
That's why, when she transferred from another college to South halfway through her undergraduate career, she switched her major from psychology to political science. "It became apparent to me that politics was everywhere. It's essential for everyone to have at least some understanding."
After graduation, she began work on a Master of Public Administration degree at South. "If political science taught me the theories and practice of government," she said, "public administration has taught me how to make the government work better."
"It became apparent to me that politics was everywhere."
After completing her master's studies, she planned to continue to a doctorate, probably at a university in New York, New Jersey or Washington — close to the seats of power. Eventually, she'd like to hold a policy analysis job focusing on healthcare or environmental policy with a government agency.
Abrams has never wanted to run for office. She preferred working behind the scenes, with less personal interaction. "But the major got me used to talking to people," she said, "and I'm building up my communication skills. In the process, I kind of opened up. I became less shy.
"I've been more talkative with people, reaching out, debating." With another laugh, she added, "I do a lot of that."
Ultimately, she said, "I want to use the skills that I'm gaining here to be able to be an advocate for other people. Even if I don't change the entire system, I'll be contributing."
Did You Know?
---
South's exceptional faculty have both academic training and practical experience in political science.
Internship positions have often turned into the first step on a career path.
Students have access to exceptional campus student organizations and activities.
Contact:
Dr. Philip Habel
Professor and Department Chair
Department of Political Science and Criminal Justice
(251) 460-7161