Majors and Minors Home
About the Major
Communication offers concentrations in communication studies, digital cinema and television production, journalism (broadcast and multimedia) and strategic communication (advertising and public relations). The department prepares majors for the ever-changing digital revolution. (Beginning fall 2022, concentrations will be phased out and become four separate majors.)
Jobs in Communication
Television, radio or multimedia journalist
Brand or marketing manager
Public relations professional
Digital strategist
Broadcast or cinema producer
Related Programs
Communication Grad Uses Skills Learned at South to Push for Inclusion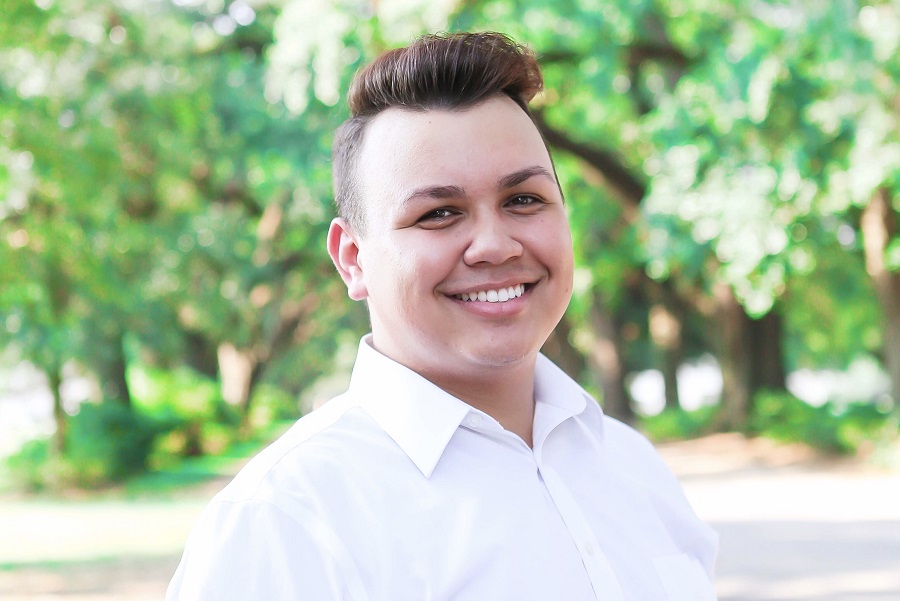 When he took a job in Nashville, Tennessee, with the Recording Academy, which produces music's Grammy Awards, Chris Phengsisomboun felt more at home in some ways than in his actual hometown.
Phengsisomboun (pang-siss-boon) grew up as "an artsy guy" in the Vietnamese fishing community in blue-collar Bayou La Batre, just south of Mobile on the Gulf Coast. His father's family is from Laos and Cambodia. His mother is white, and his stepfather is Vietnamese.
His job as an administrative assistant at the academy grew out of an internship during his time at the University of South Alabama. He works on membership outreach and production assistance for the South region, including such recording hotbeds as Atlanta, Memphis and, of course, Nashville.
As a singer and songwriter himself, he fits right in. "We're all just a bunch of creative weirdos in the music industry," he said, "so it's definitely more inclusive. But there is so much more work to be done."
"I go into every situation asking, 'How can we streamline this process? How can the communication be better?'"
The skills he honed at South have helped him make the case for diversity, equity and inclusion in the industry.
"I was a communication major, with a focus in PR and a minor in marketing. My thing is, I go into every situation asking, 'How can we streamline this process? How can the communication be better? What are we not getting right here?'"
Usually, Phengsisomboun said, he is one of the few people of color, and the only LGBT person, on his team. "So I always make sure that whatever messaging we're trying to put out, if we're trying to encompass diverse audiences, that the messaging is effective, efficient and communicated properly."
He makes a point of going beyond simply identifying a problem or even suggesting a solution. "A mantra that I always use in everything is: Show them that they can."
Did You Know?
---
Graduates from the major's cinema and television track work in TV and film throughout the Southeast United States and in the Los Angeles and New Orleans film industries.
Strategic communication students study such widely varied aspects of the industry as advertising, public relations, event promotion, social media management, reputation management, media relations, internal communication, nonprofit fundraising, diversity and inclusion, brand management, content marketing, community relations, publicity, and crisis communications.
A degree in communication equips students with skills in public speaking, group communication and interpersonal communication — all essential for landing a job in almost any profession.
Contact:
Dr. Pavica Sheldon
Chair, Professor
Department of Communication
(251) 380-2819
Curriculum and Degree Requirements