Educating leaders to build safer communities.
A college degree can open doors to higher pay and other forms of career advancement. However, finding the time to attend classes can be difficult for many professionals due to work and other commitments. The University of South Alabama now offers a fully online option to earn a bachelor's degree in criminal justice to better serve those who need flexibility.
The criminal justice degree program at South provides broad exposure to the core aspects of the criminal justice system, including law enforcement, courts and corrections. Courses are led by award-winning faculty members in the Department of Political Science and Criminal Justice who have been recognized for their teaching, advising, service and research.
Advance your career with an online degree in criminal justice.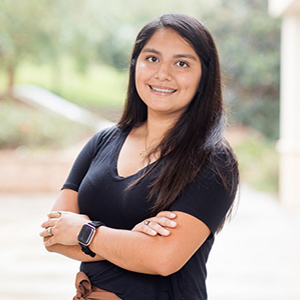 "When most people think of criminal justice, they probably think of policing, but it's more than that."
Spring, summer and fall start dates.
Career Opportunities in Criminal Justice
Federal, state or local law enforcement
Private security
Trial coordinator
Law clerk
Bailiff
Probation officer
Parole officer
Correctional officer
Victim advocate
And more…
With additional graduate coursework, careers in criminal justice could include criminologist, criminal profiler, prosecutor or defense attorney.
Why South?
Affordable. Flexible. Credible.
The online bachelor's degree in criminal justice is designed for new undergraduate students, as well as students who are entering college later in life or have some undergraduate coursework and want to complete their degree. Criminal justice majors can choose to take courses on South's main campus, at the Baldwin County campus or fully online.
Flexible, online degree
Personalized support and guidance
Ability to maximize transfer credits
High-quality instruction
Students in the online program have access to the same high-quality instruction and individualized advising as students who attend classes in person. Enrollment in online courses is capped lower than in-person offerings to promote active engagement between students and instructors.
Support Every Step of the Way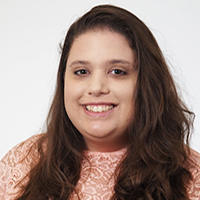 Dr. Jaclyn Bunch
Acting Chair, Department of Political Science and Criminal Justice
(251) 460-7161
jbunch@southalabama.edu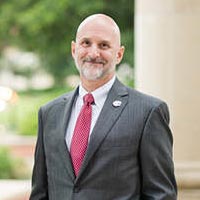 Bob Charlebois
Director, Adult Learner Services
(251) 460-6263
rjcharlebois@southalabama.edu
Students pursuing a bachelor's degree in criminal justice online still have access to:
Heroes Scholarship
The University of South Alabama is proud to offer the Heroes Scholarship for our true heroes, the people on the front lines protecting our nation and also our safety and security at home.
▼ Active Duty Military
The Heroes Scholarship is designed to cover undergraduate tuition expenses not met by the federal government's provision to active duty personnel for tuition assistance.
▼ Public Safety Personnel
This version of the Heroes scholarship serves all public safety employees employed by city, county, state or federal agencies. This program is for all EMS, law enforcement, fire, and emergency management employees entering the University of South Alabama as new (not currently enrolled) undergraduate students.
Students can contact the Office of Admission, admiss@southalabama.edu and (251) 460-6251, to learn more about this opportunity. Students will complete a separate application in JagSPOT after they receive their admission decision. Students must maintain a 2.0 GPA to remain eligible for Heroes funding.