Bachelor of Arts in Political Science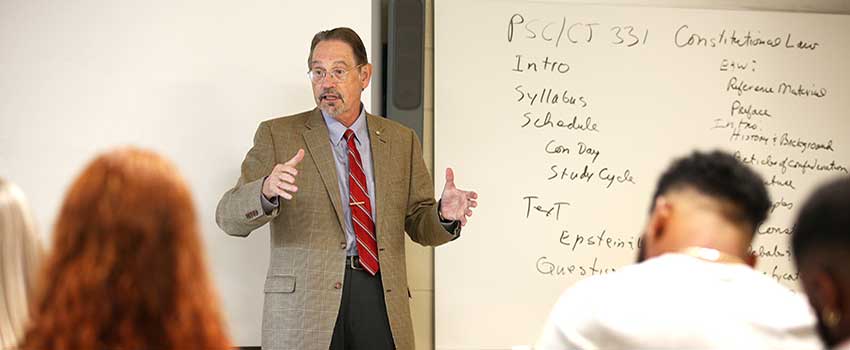 What is Political Science?
Political Science is the science of the principles, organization, and methods of government. Our program includes the study of theories of government as well as examinations of such topics as governance, parties, public opinion, interest groups, campaigns, elections, civil and political rights, and the various institutions of government.
Our faculty are trained and have practical experience in various aspects of the science. They have utilized their training to the benefit of various professions and endeavors in and out of government. They personify the belief that a degree in political science can and does assist individuals in fields as diverse as education, social service agencies, insurance, charities, law, and business.
Majors are encouraged to develop analytical skills and research competency that include using the latest technological advances in computers, electronic retrieval, and communications systems. Our courses are designed to give students theoretical background as well as practical and realistic experiences.
Our graduates are engaged in occupations in academics, government, and business throughout the world. Many started on their career paths with internship positions chosen while enrolled as students in the program.