South CARES Student Emergency Fund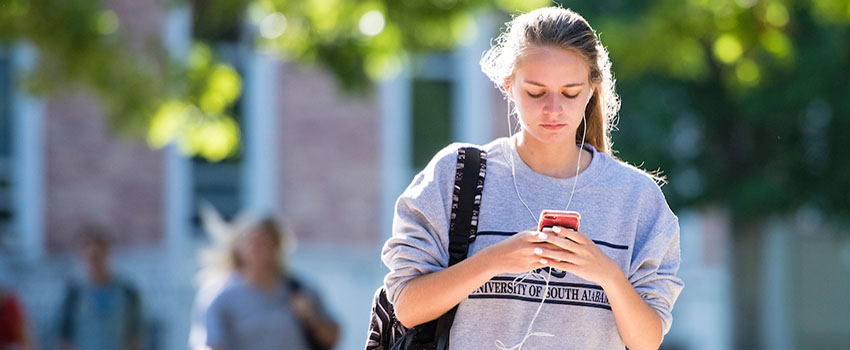 We know students sometimes encounter unforeseen, catastrophic events which can create financial emergencies. In response, USA has created the South CARES Student Emergency Fund to assist students who are unable to meet immediate, essential expenses because of temporary hardship related to an unexpected situation.
The fund is designated to off-set a short-term financial need and is not intended to replace or supplement financial aid. These funds do not need to be repaid and are intended to help students meet unforeseen financial emergencies that might otherwise prevent them from continuing their education.
We understand that every student's situation is unique and each request will be considered carefully and confidentially. Generally, funds will be within an average range of $50 to $500 per request and will be added to the student's university account for disbursement.
To Apply
South CARES Assistance Request
A student's application should include a brief description of the specific need and a statement of how the emergency situation has caused a financial hardship or is impacting their current academic semester. A USA South CARES Advocate will reach out and schedule a confidential one-on-one. Appointments will be scheduled in a virtual environment to meet you where you are.
▼ Types of expenses generally covered by the Student Emergency Fund, including but not limited to:
Books or other course-related supplies
Replacement of essential academic equipment due to theft, fire, or other disaster
Travel related costs related to death or illness in immediate family
Emergency medical treatment/medication/prescriptions when the costs cannot be covered by insurance
Temporary food or housing insecurity
Car repairs or emergency transportation
Technology to support online learning
▼ Types of expenses generally not covered:
Tuition, fees, study abroad
Parking tickets or other fines
Entertainment, recreation, non-emergency travel
Non-essential household or personal expenses
Non-essential utilities (i.e. cable), household, or furniture costs not related to damage or theft.
Regularly anticipated fixed expenses (i.e. rent).
Other expenses due to overspending
▼ Eligibility
Intended to support students when they are experience an unexpected financial barrier and have exhausted all other resources.
Students must be currently enrolled, degree-seeking undergraduate or graduate students. Students in the College of Medicine may access the COM CARES program here.
Application should include a statement of how the emergency situation has caused a financial hardship that has impacted their current academic semester
---
The USA South CARES Student Emergency Fund is made possible through support from the Office of the President as well as the generous donations of USA faculty, staff, alumni and donors. Thank you!!!