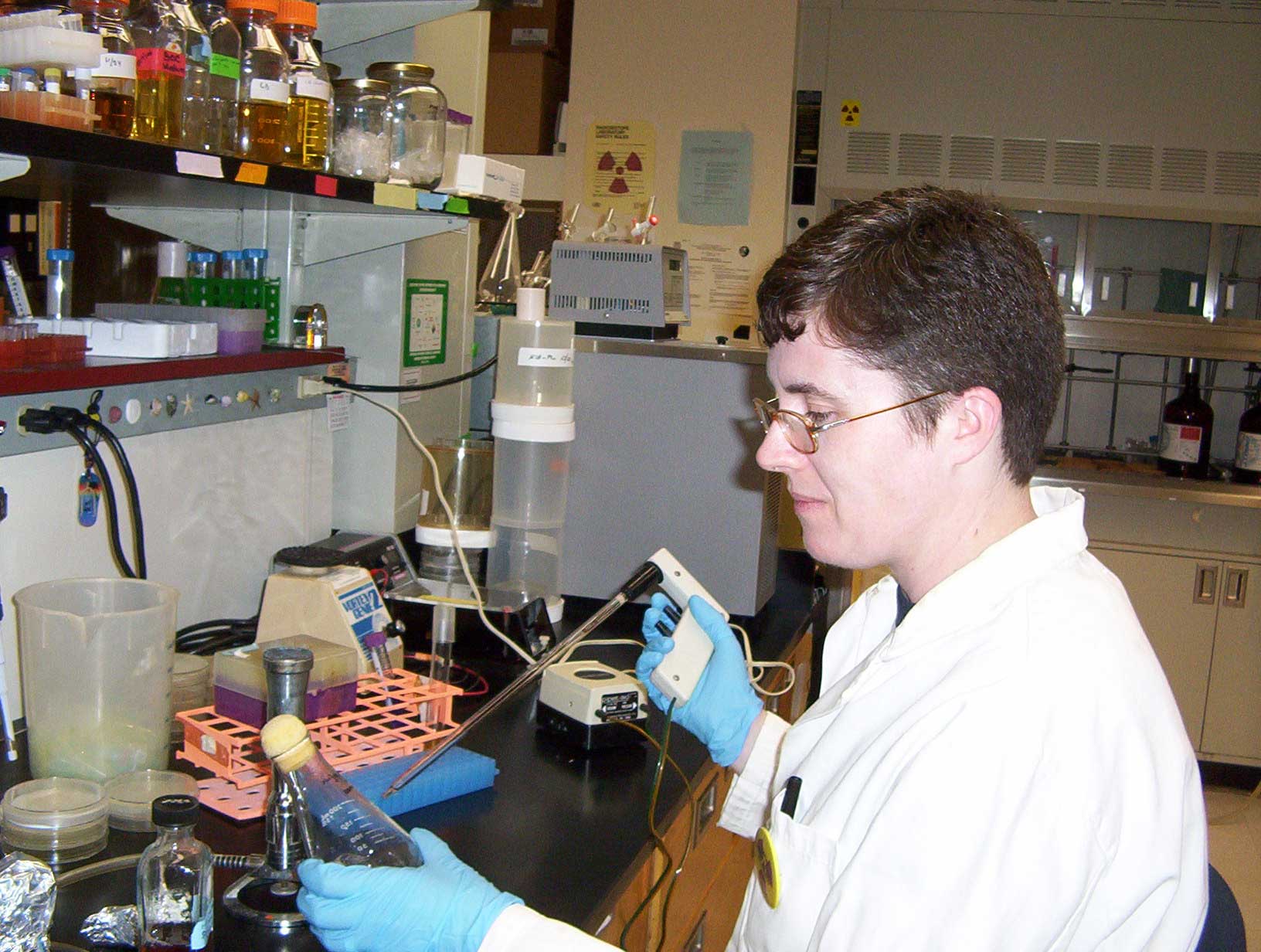 Dr. Sinéad Ní Chadhain
Associate Professor Biology Department

---
Education
B.S. Biology (Minors in French and Philosophy)
University of Scranton

Ph.D. Marine Studies
Marine Biology and Biochemistry, University of Delaware
---
Research Interests
Microbial Ecology, Genetics, & Metabolism
For more details, go to her research page.
---
Courses
Molecular Microbiology - W (BLY 314)
Study of prokaryotic and eukaryotic microorganisms and their relationship to their environment. Molecular, genetic, and biochemical aspects of each will be emphasized.

Experimental Bacterial Genomics - W (BLY 414)
An integrated lab-lecture course utilizing real-world research experiences to explore the molecular genetics and genomics of bacteria. Students will be directly involved in the design, execution, analysis, and presentation of group research projects determining the function of genes from completed microbial genomes. A basic foundation in microbiology and genetics is required for this course.