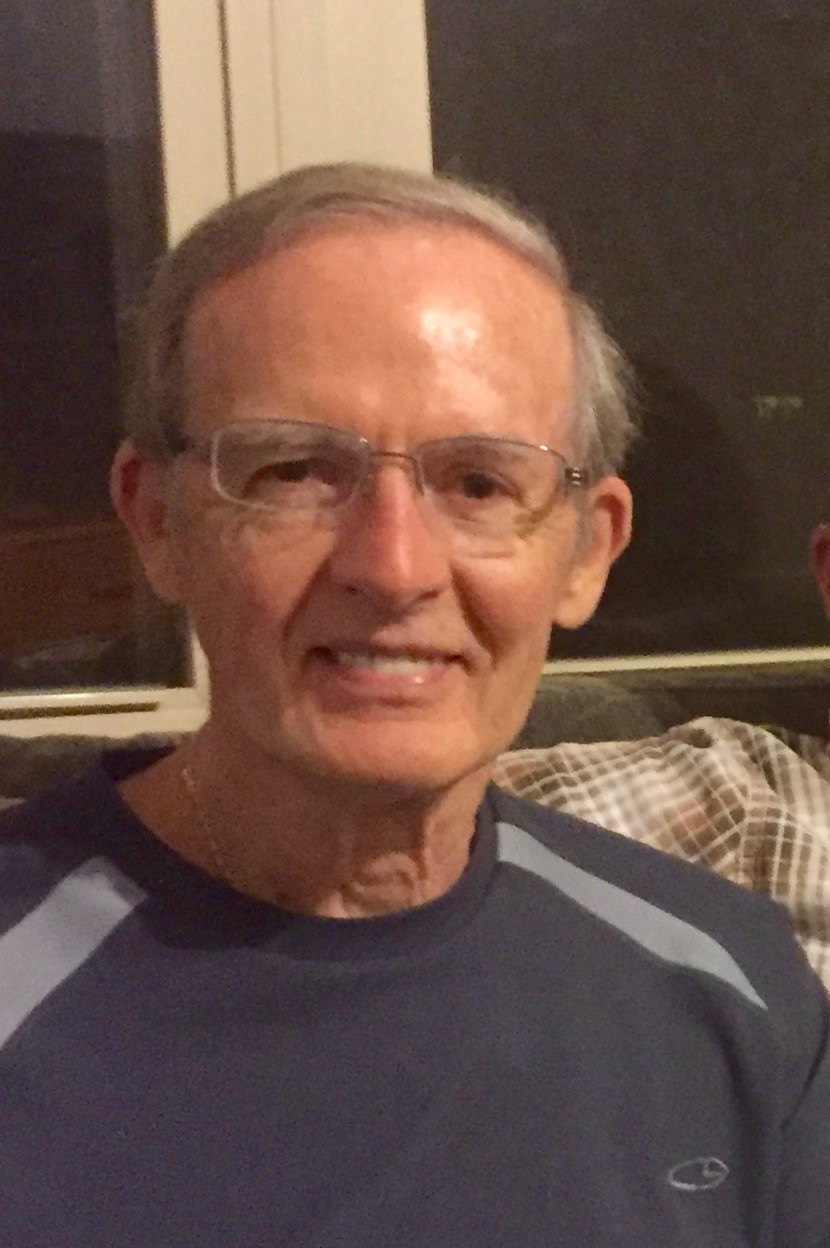 Dr. Roy Ryder
Professor of Geography Department of Earth Sciences

---
Research Interests
Prehistoric indigenous agriculture in the Ecuadorean Andes
Land evaluation, farming technology, agricultural decision-making and environmental perception in the Central Cordillera of the Dominican Republic
Waterfront management in the Florida Keys
Socio-economic development of boom towns in the Ecuador Amazon
Urban land use change in Quito (Ecuador) and Mobile (Alabama)
Glacial and periglacial landforms in Scotland
---
Bio
Dr. Roy Ryder is a Professor of Geography in the Department of Earth Sciences at the University of South Alabama. He received the B.Sc. (Honors) and M.Sc. degrees from the University of Glasgow, Scotland. He also completed a one-year graduate program in remote sensing (Diploma in Photogrammetry) at the same university. His Ph.D. was obtained at the University of Florida.
Dr. Ryder taught Geography at the University of Costa Rica for 4 years. He also directed graduate programs for 8 years at the Panamerican Center for Geographical Studies in Quito, Ecuador. That center is sponsored by the Organization of American States and Dr. Ryder worked with students and guest faculty members from almost every country in the Americas.
While in Scotland, Dr. Ryder was principally concerned with research on landforms with particular emphasis on glacier retreat in southeastern Iceland (at Breidamerkurjokull) and periglacial features in the Scottish Hebrides (Rhum). In Ecuador, he investigated a wide range of geographical phenomena including landslides caused by earthquakes in the Andes, prehistoric landforms created by pre-Inca cultures, and long-term land use change in Quito, the capital city.
His doctoral research at the University of Florida involved the study of soils and agriculture in the Central Cordillera of the Dominican Republic. His main concern was to test his scientific evaluations of site suitability for crops with the empirical knowledge of local farmers. But he also looked at the environmental and socio-cultural factors which influence how farmers choose which crops to grow, their perception of local soil types (folk soil taxonomy), and diversity in farming technology. Dr. Ryder also had the opportunity of cooperating in Florida Sea Grant waterfront management projects designed to investigate the impact of liveaboards on the coastal environment and map abandoned vessels which cause severe water pollution and present obstacles to navigation.
Most of his research while teaching at University of South Alabama has been concerned with urban studies including additional work on land use change in Quito and an in-depth investigation of employment and economic development in the pioneer towns in the Ecuador Amazon region. He currently is interested in long-term land use change in downtown Mobile, Alabama.
---
Selected Publications
Ryder, R. In progress. Long-term land use change in Downtown Mobile, 1940-2011.

Ryder, R. 2004. Land use diversification in the elite residential sector of Quito, Ecuador. The Professional Geographer 56(4): 488-502.

Ryder, R. 2003. Local soil knowledge and site suitability evaluation in the Dominican Republic. Geoderma 111(3-4):289-305.

Ryder, R. and L.A. Brown 2000. Urban-system evolution on the frontier of the Ecuadorian Amazon. Geographical Review 90(4): 511-535.

Ryder, R. and L. A. Brown 2000. Urban development at the Ecuador Amazon frontier. In: H. Lithwick and Y. Gradus (eds), Developing Frontier Cities: Global Perspectives – Regional Contexts, Kluwer Publishers, Dordrecht, The Netherlands, pp. 313-343.

Brown, L.A. and R. Ryder. 1999. Employment in boom towns of the Ecuador Amazon. 1999 Yearbook of the Association of Pacific Coast Geographers, 60: 75-104.

Ryder, R. 1998. Factors influencing farmers' decisions in a region of the Dominican Republic. In: C. Newby, D. Barker and M. Morrisey (eds), A Reader in Caribbean Geography, Chapter 18, pp. 131-138. Ian Randle: Kingston, Jamaica.

Ryder, R. 1994. Farmer perception of environmental aspects of hillside farming in the Dominican Republic. Mountain Research and Development, 14(3): 261-266.

Ryder, R. 1994. Land evaluation for steepland agriculture in the Dominican Republic. The Geographical Journal, 160(1): 74-86.

Ryder, R. 1993. Point score analysis of agricultural decision-making in the Dominican Republic. Caribbean Geography, 4(1):2-14.

Antonini, G.A., R. Ryder and C. Garretson. 1990. A Method for Siting and Prioritizing the Removal of Derelict Vessels in Florida Coastal Waters. Test Applications in the Florida Keys. Florida Sea Grant College Publications Series, Gainesville, Florida, 53 pp.

Knapp, G. and R. Ryder 1983. Aspects of the origin, morphology and function of ridged fields in the Quito altiplano, Ecuador. In: J.P. Darch (ed), Drained Field Agriculture in Central and South America, Proceedings of the 44th International Congress of Americanists, Manchester (1982), Chapter 11, pp. 201-220.

Ryder, R. and N. Robelly. 1982. Geografia y Desarrollo: Metodologias y Casos de Estudio (Geography and Development: Methodologies and Case Studies), 376 pp. Centro Panamericano de Estudios e Investigaciones Geograficas (CEPEIGE), Quito, Ecuador.

Ryder, R. 1976. Rhum – Geomorphology. Geomorphological map, scale 1:20,000, published by the University of Glasgow. Selected for the International Cartographic Congress in Moscow.

Ryder, R. and S.B. McCann 1971. Periglacial phenomena on the Island of Rhum in the Inner Hebrides. Scottish Journal of Geology 7(4):293-303.
---
Courses
Dr. Ryder truly enjoys working with students at University of South Alabama. He is a strong believer in hands-on learning. His classes include many laboratory exercises designed to help students develop expertise in map interpretation, air photo interpretation, creation of computer graphs and maps, and elementary statistics. He received the "Excellence in Teaching" Award of the College of Arts and Sciences in 2005. His courses are:
GEO 102- Landscape Processes
GEO 315- Latin America
GEO 331- Computer Graphs and Maps
GEO 332- Remote Sensing: Maps, Air photos and Satellite Images
GEO 411- Soils