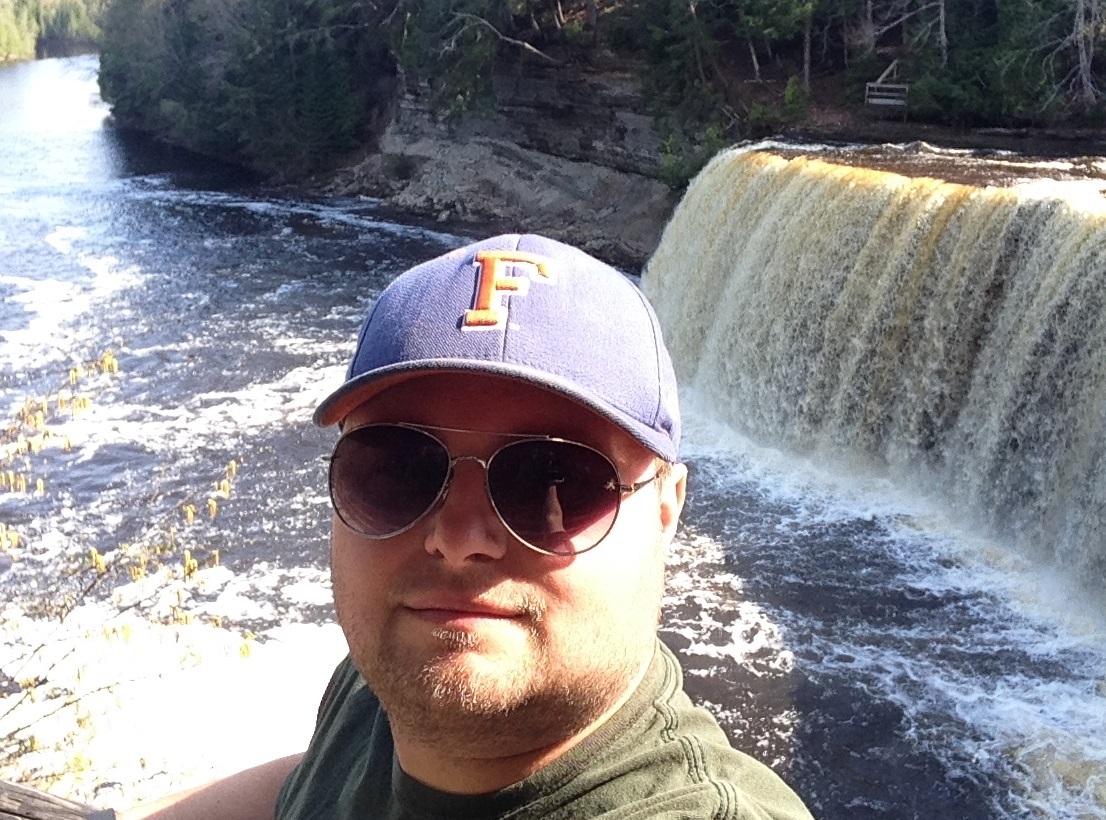 Dr. Steven R. Schultze
Assistant Professor Geography

---
Research Interests
Climatology
Agriculture
Biogeography
Sports Statistics
---
Bio
Dr. Steven R. Schultze is a climatologist and an Assistant Professor of Geography in the Department of Earth Sciences at the University of South Alabama. He received his B.A. from the University of Florida, M.A. from Western Michigan University and his Ph.D. from Michigan State University. Dr. Schultze focuses on the effects of microclimates on crops on a field level by using a combination of weather, climate, crop and landscape data in conjunction with spatial statistical techniques and Geographic Information Systems (GIS) software. His goal is to find the connection between crop responses to seemingly small differences in weather/climate over very small areas.
As a Ph.D. student, he explored the connection between climate change and Michigan's wine industry. He found that climate change has contributed to the existence of Michigan's improbable industry and will continue to make the region more accommodating for high quality wine production in the coming decades. His background in viticulture can be seen in his office, where he is growing what may be the only successfully fruiting Pinot Noir grapevine in the state of Alabama. He also worked on cherry and potato production responses to weather conditions during his time in Michigan. Currently at South, he is working with local growers on establishing the importance of microclimates on several crops including satsumas and pecans.
In addition to microclimates research, Dr. Schultze (a huge sports fan) looks the role of statistics in sports. In particular, he has looked at creating an objective +/- metric for establishing player performance in soccer while spatially mapped differences in shot location depending on different scenarios presented by the +/- metric. As shown in his research, if there was ever an empirical way to single out a player for bad play, this is it.
Dr. Schultze enjoys working with undergraduate students in the field or in the lab. If you are interested in working on any of these projects, please send him an email or stop by his office.
---
Publications
Journal Articles

Schultze, S. R., Wellbrock, C.-M. 2018. A Weighted Plus/Minus Metric for Individual Soccer Player Performance. Journal of Sports Analytics (4): 121-131.
Schultze S.R., Sabbatini, P., Luo, L. Interannual effects of early season growing degree day accumulation and frost in the cool climate viticulture of Michigan. Annals of the American Association of Geographers, DOI:10.1080/24694452.2016.1171129, (2016).
Schultze, S.R., Sabbatini, P., Luo, L. Effects of a warming trend on cool climate viticulture in Michigan, USA. SpringerPlus, DOI 10.1186/s40064-016-2777-1, (2016).
Schultze, S.R., Hall, B., Sabbatini, P., Dami, I. Book Chapter: "Climate and climate change effects on grapes." Midwest Viticultural Production. Ohio State Press. (2016). (In production)
Schultze, S.R., Sabbatini, P., Andresen, J.A. Spatial and temporal study of climatic variability on grape production in the Lake Michigan Shore AVA. American Journal of Enology and Viticulture, 65(2): 179-188 (2014).
Schultze, S.R., Wellbrock, C. B-FASST: A Statistical and Spatial Analysis System to Evaluate Player Performance in Soccer. Journal of Quantitative Analysis in Sports, (2014) (In Review) .
Baustian, M.M., Mavrommati, G.M., Dreelin, E.A., Esselman, P., Schultze, S.R., Qian, L., Gim Aw, T., Luo, L., Rose, J.B. A One Hundred Year Review of the Socioecological System of Lake St. Clair, North America. Journal of Great Lakes Research, 40(1), (2013).
---
Courses
GEO101 - Atmospheric Processes
GEO102 - Landscape Processes
GEO410 - Biogeography
GEO435 - Research Methods
MET/GEO443 - Climatology
GIT461 - Environmental Apps in GIS
GEO475 - Field Work