Geology Graduate Courses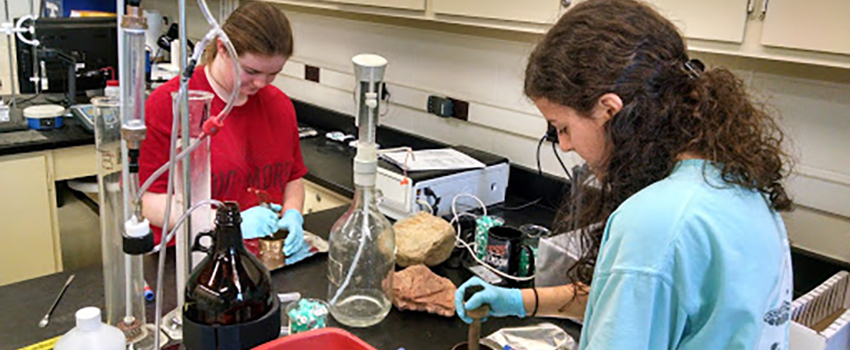 Although the University of South Alabama Department of Earth Sciences has no graduate degree program, geology courses are offered at the graduate level for students enrolled in Marine Sciences or Environmental Toxicology and others who need such course work.
Current graduate courses (500-level) are listed below. Contact the Department for scheduling.
GY 512 - Geomorphology
GY 520 - Geostatistics
GY 531 - Optical Mineralogy and Crystallography
GY 533 - X-Ray Analytical Methods
GY 543 - Applications in Remote Sensing
GY 544 - Sedimentary Geology
GY 571 - Micropaleontology 1: Planktonics
GY 572 - Micropaleontology 2: Nannofossils
GY 573 - Marine Paleoecology
GY 575 - Hydrology
GY 576 - Contaminant Hydrology
GY 590 - Special Topics
GY 592 - Seminar
GY 594 - Directed Research
MAS 603 - Geological Oceanography - Taught through the Department of Marine Sciences