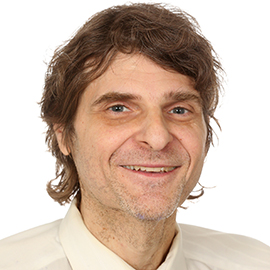 Dr. S.E. Costanza
Associate professor Department of Political Science and Criminal Justice

---
We are grieved by the loss of Dr. S.E. (Steve) Costanza on February 24. Dr. Costanza started at South in August 2011, and his area of research and teaching expertise centered on law enforcement. He was a popular professor as well as an active scholar. He is survived by his wife, Sarah, and three children.

If you would like to share a memory of Dr. Costanza and express condolences to the family, please write by email or by card to the following:
pscj@southalabama.edu
or
Department of Political Science and Criminal Justice
Humanities 226
5991 USA Drive North
Mobile, AL 36688

Funeral services were held in New Orleans on March 1. A remembrance will be held in Fall 2021 on campus, with more details announced in early fall.