Testing Lab Procedures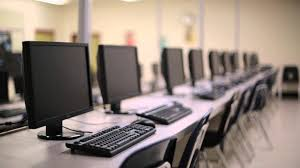 The Psychology testing lab is open Monday through Friday from 4:00 – 6:00 pm. Please make an appointment with Claire for tutoring (see below).
The lab is located in UCOM 1220.
Please follow the guidelines below when you want students to take tests in the lab. The lab is available for any faculty member (e.g., full-time, adjunct, graduate assistant) to schedule tests (based on availability).
Faculty
Please contact Claire Demming (see below) and inform them that you need a test administered. The instructions should include:
How many students will be taking the test
When students will take the test
Whether it is open or closed book/notes
If students can use their electronic devices during the test
How long students should have to complete the test
If the test is electronic, please indicate if students can open additional pages on-line while taking the test. Claire will return the completed test to you, unless you instruct them otherwise.
Claire Demming (ced1821@jagmail.southalabama.edu)
Monday - Friday 4-6 (please make an appointment for tutoring)
Students
Arrive at the testing lab at your assigned time.
Check in with the testing lab instructor. Be ready to show some form of picture id (Student ID or Driver's License are optimal).
Leave your phone/electronics with the testing lab instructor while you take your test.
When you are finished, give your test and answer sheet to the testing lab instructor and retrieve your electronics.