USA/Xavier University Undergraduate Research Experience Program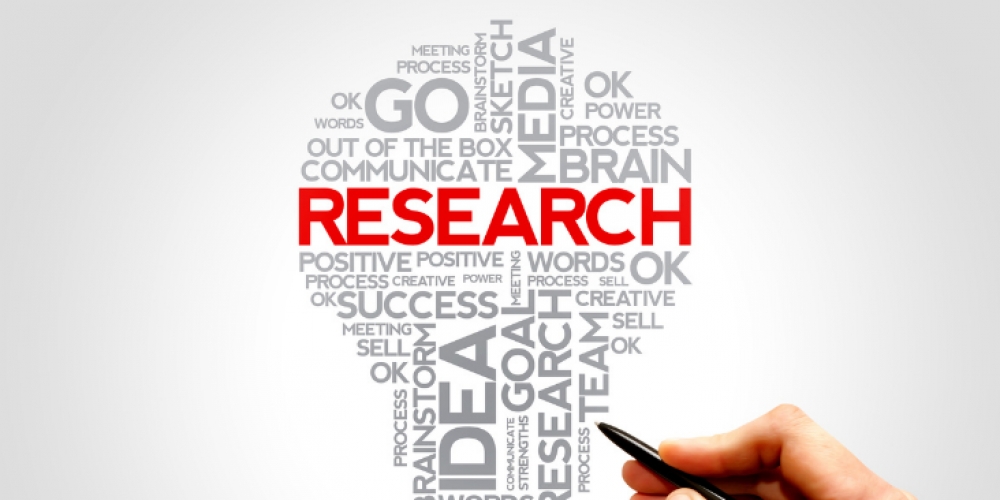 USA/Xavier University Undergraduate Research Experience Program
Purpose and Scope
The USA/XULA Undergraduate Research Experience Program is an ongoing partnership between the Departments of Psychology at The University of South Alabama and Xavier University of Louisiana. The program focuses on providing high quality mentoring and hands-on learning experiences for Xavier University students by faculty at the University of South Alabama.
University of South Alabama
Home to more than 14,000 students and more than 100 academic programs, South is a dynamic community of leaders and learners who support and challenge one another to be actively engaged citizens who advance the Gulf Coast region and the world. Founded in 1963, South's vision is to foster an environment that couples engaging learning experiences with high-level research, enabling our faculty and students to be leaders in their disciplines.
USA Department of Psychology (www.southalabama.edu/psychology)
The Department of Psychology offers undergraduate and graduate degree programs that prepare students for jobs in many professional settings. The department's graduate program offers a Master of Science in Psychology and Ph.D. in Clinical and Counseling Psychology. Through classes, as well as research opportunities and internships, students build skills to pursue careers in community agencies, health organizations, schools, and industry, as well as in traditional academic settings. The department also houses the USA Psychological Clinic, which serves as a training facility for graduate students enrolled in the Clinical and Counseling Ph.D. program. Students receive supervised experience while providing psychological services to the citizens of the Mobile area.
Xavier University of Louisiana
Xavier University of Louisiana, founded by Saint Katharine Drexel and the Sisters of the Blessed Sacrament, is Catholic and historically Black. The ultimate purpose of the University is to contribute to the promotion of a more just and humane society by preparing its students to assume roles of leadership and service in a global society. This preparation takes place in a diverse learning and teaching environment that incorporates all relevant educational means, including research and community service.
Located in New Orleans, XULA was founded in 1925 by Saint Katharine Drexel and the Sisters of the Blessed Sacrament. While initially founded to serve the African and Native Americans, Xavier's doors have always been open to qualified students of all races and creeds. Currently, 73.0 percent of Xavier's students are African American and 16.0 percent are Catholic. XULA currently enrolls approximately 3,325 students. Nearly half of these students (44.3 percent) are from Louisiana. The rest come from some 40 states, Washington, D.C., the U.S. Virgin Islands, and 13 foreign countries.
XULA Department of Psychology
The Department of Psychology at Xavier University of Louisiana houses three majors: Psychological Science, Psychology Pre-Medical, and Neuroscience (an interdisciplinary major). Students successfully completing the program are awarded a Bachelor of Science. The major reflects a balanced program with a central core, plus a sufficient degree of flexibility to allow students to explore their interests and to enter a variety of graduate programs and careers at a competitive level. The Psychology Pre-Medical Program is recommended for those students who want to major in psychology but then attend medical school in pursuit of a psychiatric or medical degree. The program is similar to the Psychological Science curriculum but more heavily emphasizes the natural sciences. The Neuroscience Program focuses on understanding of and skills relevant to the broad field of neuroscience, including current issues, trends, and questions in the field. Drawing most heavily on the offerings of its home department of psychology, but with additional courses in biology, chemistry, mathematics, and computer science, the program's interdisciplinary curriculum provides students with content knowledge across the field. Graduates of the program are qualified to work as scientists, to pursue further graduate training in neuroscience or other scientific fields, and/or to enter training programs for health professionals.
How do I apply?
Please use this form: Apply Here
What Is Undergraduate Research?
An inquiry or investigation conducted by an undergraduate student that makes an original intellectual or creative contribution to the discipline. The development and dissemination of a final product (e.g., poster, paper, or other form of presentation) is an essential component of contribution to the discipline.
What Are the Benefits of Undergraduate Research?
Enhances student learning through mentoring relationships with faculty
Increases retention and graduation in academic programs
Increases enrollment in graduate/professional programs
Provides effective career preparation
Develops critical thinking, creativity, problem solving, and intellectual independence
Develops an understanding of research methodology
Promotes an innovation-oriented culture
Who can apply?
Xavier University Students who are majoring in Psychological Science, Psychology Premed, or Neuroscience who:
-Have completed the appropriate course prerequisites at XULA
-Plan to pursue advanced degrees in associated fields
-Are recommended by XULA Psychology faculty
What is the length of the research experience?
Students can find mentored research experiences that are as brief as 2 weeks [LSG1] and as long as multiple years. Students can find a complete list of research projects at:
https://www.southalabama.edu/colleges/artsandsci/psychology/ugresearch.html
Who are the research mentors?
Students can find a complete list of research projects at:
https://www.southalabama.edu/colleges/artsandsci/psychology/ugresearch.html
New projects become available periodically, and this site will be kept up to date.
How do I apply?
Please use this form: Apply Here
Workshops for Participants: Registered USA/Xavier participants may participate through Zoom in the Following remote workshops throughout the summer, in addition to programming offered by your faculty research mentor. Zoom links will be sent to participants to ensure security.
18-May
25-May
1-Jun
8-Jun
15-Jun
22-Jun
29-Jun
6-Jul
13-Jul
20-Jul
27-Jul
28-Oct
Lit review discussion
Writing workshop(s)
Discussion group - project overview
Poster workshop
Ethics workshop
Grad school panel
Discussion group - research challenges
Fellowship application panel
CV workshop
Abstract workshop
Discussion group
Undergraduate Research Symposium