Traditional BSN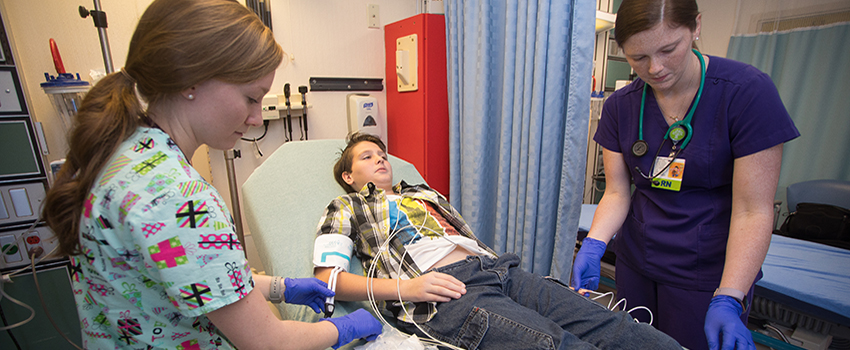 The Application Deadline for Admission to the Spring 2021 cohort of the Traditional BSN Professional Component has been extended to September 1, 2020.
The College of Nursing Admissions Committee and the Dean of the College select applicants best qualified for and most likely to succeed in the study of nursing.
Enrollment into the pre-professional component as a nursing major does not assure the student admission to the Professional Component. Enrollment in the Professional Component is limited and competitive. Students are admitted without regard to race, color, creed, national origin, sex, or qualified disability. Students must be in good standing with all academic institutions/nursing programs that they have attended in order to be admitted to the BSN program:
Submission of a completed application with a $50 fee.
Minimum GPA of

2.75

on all prerequisite courses and in good standing within the University.
Minimum University GPA of 2.5.
Minimum grade of "C" in all pre-professional courses.
Submission of health data forms and evidence of health insurance.
Evidence of CPR certification.
Admission will be contingent on a negative drug screen and results of an acceptable background check.