Accelerated BSN/MSN Pathway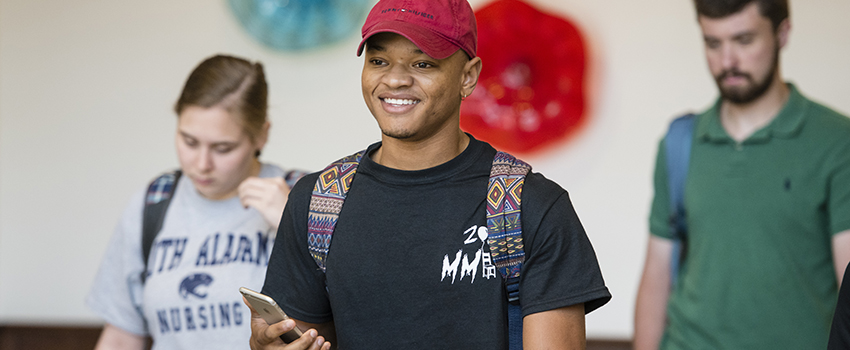 The College of Nursing has a special Accelerated BSN/MSN Pathway for academically qualified and highly motivated individuals that have a bachelor's degree in another field. Students are admitted twice each year: January and July.
The pre-professional component must be completed prior to admission to the professional component in nursing. Enrollment into the pre-professional component as a nursing major does not assure the student admission to the Professional Component.
The College of Nursing Admissions Committee and the Dean of the College select applicants best qualified for and most likely to succeed in the study of nursing. Enrollment in the Professional Component is limited and competitive. Students are admitted without regard to race, color, creed, national origin, sex, or qualified disability. Students must be in good standing with all academic institutions/nursing programs that they have attended in order to be admitted to the BSN program.
Students in the Professional Component are required to complete clinical requirements. BSN students may be required to complete clinical rotations on weekends (Saturday and Sunday) as well as weekdays.
Students in the first 12 months of the Accelerated BSN/MSN Pathway follow the same promotion/progression policies as students in the Traditional BSN Pathway. Students have the option of enrolling in three fully-online MSN level courses - NU 578: Pharmacology for Advanced Practice Nurses, NU 545: Physio-Pathological Basis of Advanced Nursing, and NU 518: Advanced Nursing Assessment while in the Accelerated program.
Once you graduate with your BSN degree, you must meet the admission requirements for the MSN program to take these courses. Courses meet MSN degree requirements only if completed within five years of MSN graduation.