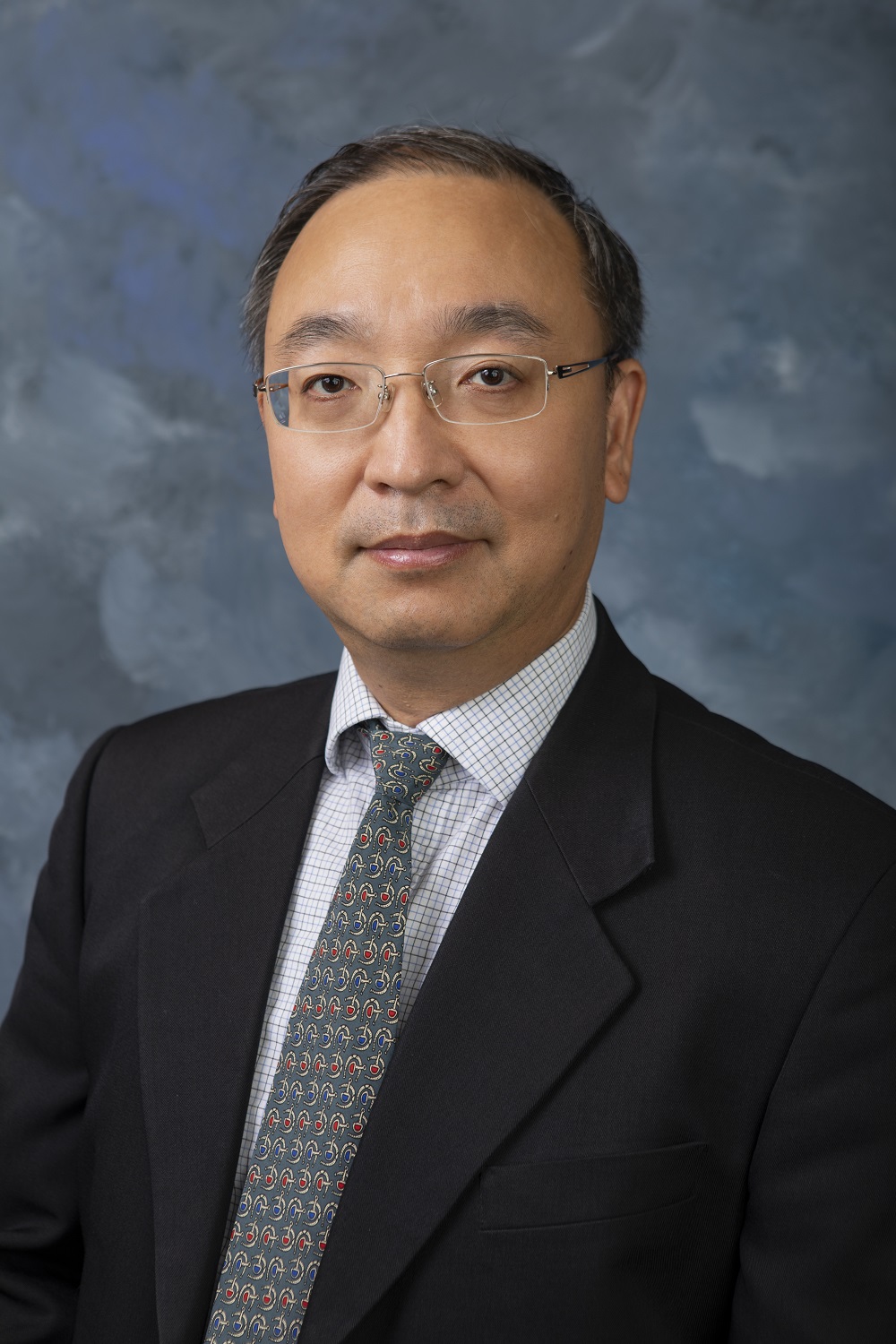 Shelby Hall 3130
Ph: (251) 460-7889
Dr. Kuang-Ting Hsiao
Professor Mechanical Engineering

---
Research Interests
Novel 3D printing of Carbon Fiber Reinforced Polymer (CFRP) Composite Parts.
Nanofibers Z-Threaded CFRP Composites (i.e., ZT-CFRP).
New multi-functional lightweight CFRP.
SHM and real-time cure monitoring and control of CFRP.
Artificial Intelligence Enabled Composite Material Manufacturing Integration. Streamlined Design, Planning, Sensing, Control, Database Feedback, Machine Decision to Mitigate Predicted Risks, and Artificial Intelligence-Self-Learning.
Systems for Composites Manufacturing
Liquid Composite Molding Processes such as RTM, VARTM, SCRIMP, and the variations
Out-Of-Autoclave Vacuum Bag Only (OOA-VBO) process
Void and Defect Characterization and Modeling for Polymer Matrix Composites
Residual Stress and Dimensional Stability of Polymer Matrix Composites
Nano-Composites and Multiscale Micro-/Nano- Fibers Reinforced Composites Manufacturing and Characterization
Micro/Nano-fluids and Suspensions in Porous Media
Functionally Graded Materials
Adhesive Joint for Polymer Composite Materials
Rheology, Viscous Flow, ER/MR fluids
Transport Phenomena in Porous Media
Numerical Methods
Sustainable Energy Technologies (energy storage and harvest)
---
Education
Ph.D. Mechanical Engineering, University of Delaware, US
B.S. Naval Architecture Engineering, National Taiwan University, Taipei, Taiwan
---
Publications
Manufacturing techniques for polymer matrix composites (PMCs), Edited by Suresh G. Advani and Kuang-Ting Hsiao, Woodhead Publishing Limited, Cambridge, UK. 2012. (ISBN: 978-0-85709-067-6 (print); ISBN: 978-0-85709625-8 (online))
A. M. Scruggs, S. Kirmse, and K.-T. Hsiao, "Enhancement of Through-Thickness Thermal Transport in Unidirectional Carbon Fiber Reinforced Plastic Laminates due to the Synergetic Role of Carbon Nanofiber Z-Threads." Journal of Nanomaterials (in press).
K.-T. Hsiao, A.M. Scruggs, J.S. Brewer Jr, G.J.S. Hickman, E.E. McDonald, K. Henderson, "Effect of carbon nanofiber z-threads on mode-I delamination toughness of carbon fiber reinforced plastic laminates." Composites Part A: Applied Science and Manufacturing, Volume 91, December 2016, 324–335. (http://dx.doi.org/10.1016/j.compositesa.2016.10.022)
See More
---
Courses
ME-135 Engineering Graphics and Comm.
EG-284 Dynamics
ME-228 Mechanical Engineering Analysis I
ME-328 Mechanical Engineering Analysis II
ME-314 Machine Component Design
ME-432 Advanced Thermodynamics
ME-520 Adv. Fluid Mechanics
ME-540 Advanced Heat Transfer
ME-541 Conduction Heat Transfer
ME-551 Classical Thermodynamics
ME-582 Advanced Materials Science
ME-590 SpTop: Liquid Comp Molding