William B. Burnsed, Jr. Department of Mechanical Engineering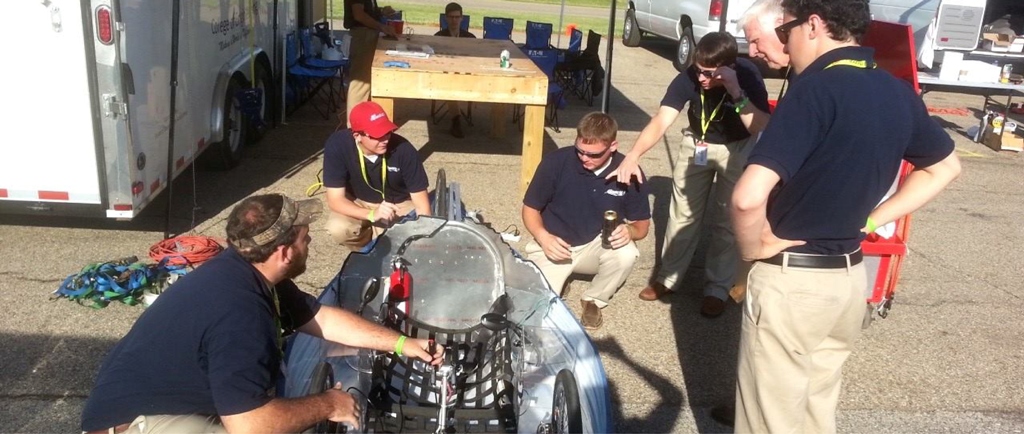 Welcome to the Department of Mechanical Engineering (ME)
Mechanical Engineers design and study machines and systems that move or that convert energy. That involves everything from microscale sensors and activators to spacecraft for exploration of the universe.
Mechanical Engineers are inventors. They work in automotive, aerospace and marine transportation to invent ways to move people and things efficiently. They develop new energy systems to generate power while reducing carbon emission. Mechanical Engineers design medical devices that improve health and extend life. Mechanical Engineering is an exciting and fascinating profession.
Bachelor of Science:
The USA Mechanical Engineering (ME) Department offers the Bachelor of Science in Mechanical Engineering (BSME). The degree is accredited by ABET (http://www.abet.org). Students also can pursue tracks in Aerospace Engineering or in Biomedical Engineering to prepare for careers in those fields.
Master of Science:
For students interested in post-graduate education, the ME Department offers several options for graduate study. A student can earn a Master of Science in Mechanical Engineering (MSME), through either a thesis or non-thesis option. The non-thesis, coursework-only MSME program is particularly geared to graduates who want to pursue a master's degree part-time.
Doctor of Science:
Graduate students also may earn a Doctor of Science (DSc) in Systems Engineering.