College of Engineering Research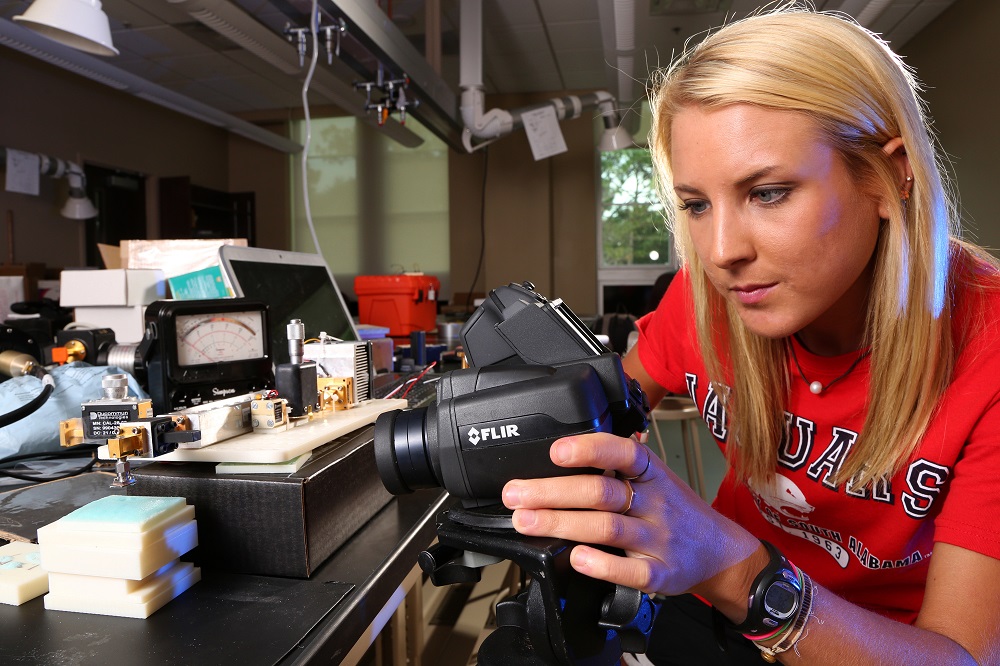 Engineering Research
The USA College of Engineering is part of a growing research university of over 14,000 students located on the Gulf Coast, in a region experiencing robust economic growth. Current research income in the College is over $2M annually.
The University of South Alabama has Carnegie Classification "Doctoral University: High Research Activity" and is recognized as a National University by USNews.com and by "Washington Monthly".
As well as a Doctoral degree in Systems Engineering, the College offers research-oriented Masters' degrees in Chemical Engineering, Civil Engineering, Electrical Engineering, Mechanical Engineering, and Systems Engineering.
Shelby Hall, a 165,000ft² state-of-the-art computing and engineering building completed in 2012, provides an outstanding research and education facility for the College.
Mobile and the eight surrounding counties received one of 12 U.S. Department of Commerce designations as a "Manufacturing Community." This geographic area contains 1.2 million people within a 60 mile radius, the 11th largest port in the U.S.A., the Mobile Aeroplex at Brookley capable of handling aircraft as large as a C-5A Galaxy heavy transport airplane, the largest combined student population between New Orleans, LA and Tallahassee, FL, and over $5B in private investment in the last seven years from Airbus, Thyssen-Krupp & Austal.
Research in the College of Engineering
Beta-test versions of the latest updated searchable lists of our research expertise are available here
Use this list to locate our researchers who have expertise in specific fields