Employment Opportunities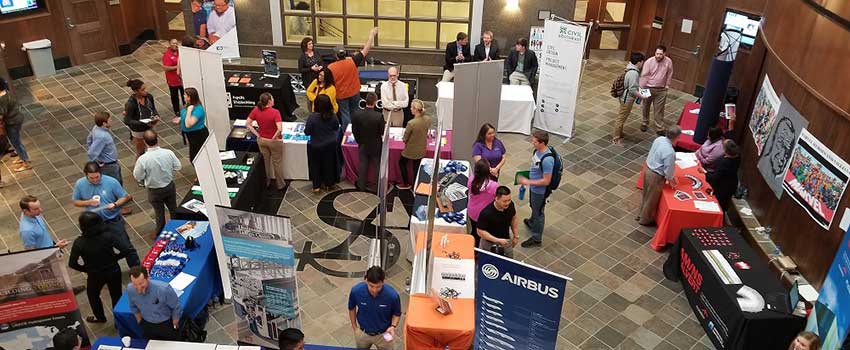 Applying for Jobs through USA
All employment opportunities that come through the University of South Alabama (Full-time jobs, co-ops, internships) go through the Career Services Office. To apply for any of these opportunities, a student needs to set up their account on Jaguar Job Link. Be sure to update your online resume at the end of every semester to keep it up to date.
Emails will be sent out to a student's JagMail account when positions become available. Be sure to read them to see if you qualify!
Cooperative Education
The University of South Alabama Engineering Cooperative Education Program provides an opportunity for students to alternate time in the classroom with periods of paid, full-time, career-related work experience. Work experience may take place in industry or government agencies.
Engineering Requirements for a Co-Op.
Click here to read about benefits and USA requirements of a Co-Op.
Internships
Students may also look for internships while they are taking classes at USA. Summer internships are usually a full-time job for 10-12 weeks between semesters. Engineering internships are usually always paid positions.
There are also opportunities available for part-time internships, both during the summer and during the academic year. We want to remind you again that being an engineering student is a full time job. If you plan to do an internship, meet with your advisor to discuss your course load.