Visit Us and Learn More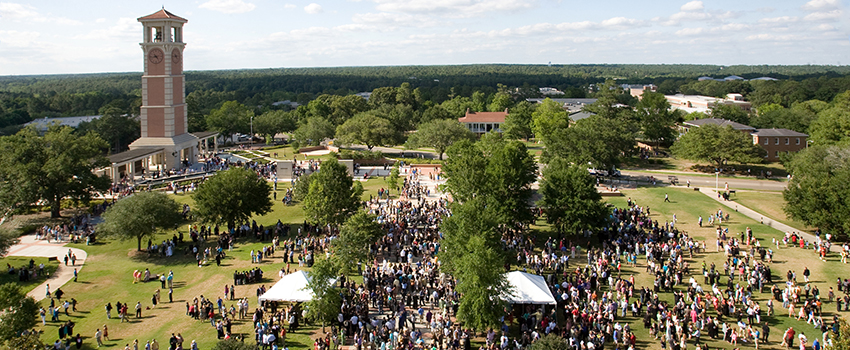 Prospective Students: To schedule a College of Engineering visit, please fill out the form below or call 251-460-6140. To schedule a Make it a Day at USA Campus Visit, please visit the Admissions Campus Visit Website.
Parking Information: Visitors with vehicles must display a valid visitor parking pass. You can obtain a parking pass from the Dean's Office. Please call 251-460-6140.
Engineering careers offer a person the opportunity to combine science, math, and innovative thought to solve problems and create new products and technology that positively impacts society. The College of Engineering at the University of South Alabama (USA) offers students both undergraduate and graduate degrees in a variety of fields. Students have the opportunity to get involved in research, assume leadership positions, travel abroad, and gain hands-on experience in engineering industry through internships and cooperative education.

Among the strengths of the college cited by its Industrial Advisory Board are its location, affordability, and the fact that its graduates have a good hands-on technical image. USA graduates have excelled in industrial, service, and governmental careers, not only in the Gulf Coast region, but also nationally and internationally.

If you're interested in learning more about the University of South Alabama and the College of Engineering, please fill out the form below.