Academic Advising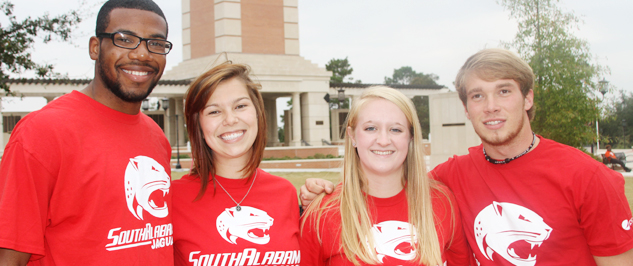 To help students stay on track in their degree program, students can not register for classes until he or she has been advised. Only when students meet with their advisor are the "advising holds" removed, enabling students to register.
Academic Advising & Transfer Services
Undergraduate students with less than 30 completed college credit hours and/or not enrolled in MA 126 (Calculus 2) (not including in-progress courses) are advised by an Academic Advisor. You can learn more about this program on the Academic Advising & Transfer Service's page.
To make an advising appointment with your assigned academic advisor in the AATS, please click on SSC Campus and select a date and time. You may also call (251) 341-4017 or stop by the Academic Advising & Transfer Services Center in the Student Academic Services building.
Fall 2018 Advising Deadline for Academic Advising: October 22nd
(The AATS is open year around for advising, however, in order to register on time, you need to meet with your Academic Advisor before October 22nd)
Students are encouraged to meet with their advisor in the Academic Advising & Transfer Services Center as often as they need. Academic advisors meet with students year round. First year students are also welcome to schedule an appointment to meet their faculty advisor. We encourage students to make these appointments after the initial Advising Deadline and after they have their schedule for the next semester.
College of Engineering Advising Times
Engineering students with over 30 credit hours or enrolled in MA 126 are advised by a faculty member (each semester) in their department The dates below are the timelines to meet with your advisor for the upcoming semester. Know that appointment times fill up, so please plan to schedule your advising appointment well in advance.
Students who haven't selected a field of engineering to pursue are designated "Engineering General Studies" and are advised by the Dean's Office.
Fall 2018 Advising Period - October 4th - October 19th
Academic Advising by Department
Click on your department for more information about how to schedule your advising appointment.