Alumni Spotlight: Joseph Vogtner
---
Posted on May 5, 2021 by MCOB Outreach
MCOB Outreach
---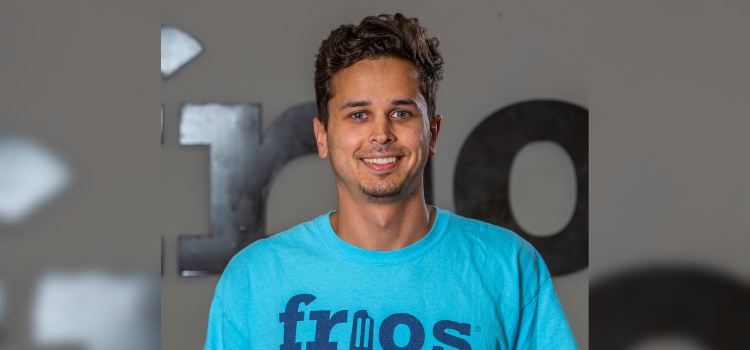 ---
When Joseph Vogtner decided to transfer to the University of South Alabama and return to his hometown in Mobile he quickly knew that he had found the best fit for his personal, educational, and professional journey. "It was home. After I decided to move back to Mobile, there wasn't any competition against USA for my choice of where to continue my education. I did have a few friends that had attended South upon graduating high school and they had nothing but good things to say about the university and its campus. I guess the main reason I didn't even consider other schools is because I wanted to continue my education at a major university and not a community college. Beautiful campus, respectable athletics, amazing teachers and professors, and I had friends already there." Vogtner graduated with a marketing management degree in 2015 and has been making impressive professional strides since.
Throughout his three years at South, Joseph discovered his true interests and aptitudes after having little previous direction. "South to me means accomplishment. When I started at South, I was a little lost and did not know what I wanted to do with my life. The guidance and inspiration I received from South helped put me on the right path to success and helped mold who I am today. I am beyond proud to say I am a South Alumni." He further noted that the coursework in his Consumer Behavior and Brand Management classes opened his eyes to the demographic data of how consumers approach different businesses and make purchasing decisions through different mediums; such coursework has expanded into skills and considerations that Vogtner continues to use in his work as the Marketing Director of Frios Gourmet Pops and co-owner of The Nutria Trading Co, a Mobilian product and apparel company.
Vogtner considers himself fortunate to have started at Frios when the company was still a start-up. His position has grown with the company and he now oversees the marketing efforts of over 40 franchise locations. When Vogtner is not enjoying his budding career in marketing, he works to expand The Nutria Rodeo Trading Co., a company he started with his brother, Matt. The start-up's namesake comes from Mobile's historically routine nutria rodeos, an event that acted as population control of the invasive rodents in order to protect the gulf ecosystem. Their company appropriately parallels this effort in its promoted protection of the Mobile area's economic and cultural ecosystem by selling Mobile-specific products.
As a young professional, Joseph generously contributed advice to current students while reflecting on his experiences. "I would tell students to get comfortable being uncomfortable. Adversity and challenge is good because it always keeps you on your toes and forces you to constantly think strategically. Comfort leads to complacency. You can't let the fear of failure dictate your life and career decisions. You are going to fail. That is part of life, it is as simple as that. You will learn more from your failures than you will from your successes. Be proactive and don't hesitate. One of my favorite mottos is, and shoutout to Nike, `just do it!` If you don't, someone else will. You are the only person stopping yourself from doing anything."
Vogtner still currently resides in Mobile with Karen, his wife of four years, and their two cats, Minkah, Ollie, and dog Trixie. In their spare time, they enjoy traveling, spending time at the beach, and cooking.
You can follow The Nutria Rodeo Trading Co. @thenutriarodeo and Frios Gourmet Pops @friospops. Don't forget to check out their websites at thenutriarodeo.com for Mobile-inspired apparel and stickers and friospops.com for good vibes and delicious pops!
---
---