Right On Track: A Student Athlete's Guide to Success
---
Posted on June 14, 2022 by MCOB
MCOB
---
Success in business and on the track are not too different. Both require hard work and dedication, qualities most student athletes inherit from daily practice and competitions. Mitchell College of Business athletes start their days with early runs or weight room sessions, and end them with long afternoon practices. In between, they go to classes and study, which leaves little time for social life.
Balancing a full academic load and collegiate sports does not always come easy.
So, how do college athletes manage to stay on top of their classes and studies while juggling practice and competition, day in, day out? It comes down to the skills learned from being an athlete. "Track has taught me self discipline and time management skills. These are transferable skills I can apply to all aspects of my life," said Nic Glass, an accounting major and track and field athlete.
Just like other students, college athletes learn how to persevere when faced with challenges. Sydney Baker, a business administration major and teammate, faces challenges by keeping a positive attitude, "I think a big challenge student athletes go through is keeping a healthy positive attitude about everything in their life, because not every day and every practice is going to go well," she said, "but by having and a 'happy-go-lucky' attitude it will help."
MCOB athletes encourage incoming students to never give up. "You're expected to mess up, so use it to make yourself better. Also, go to class. Just showing up to your classes makes them a lot easier," Glass said.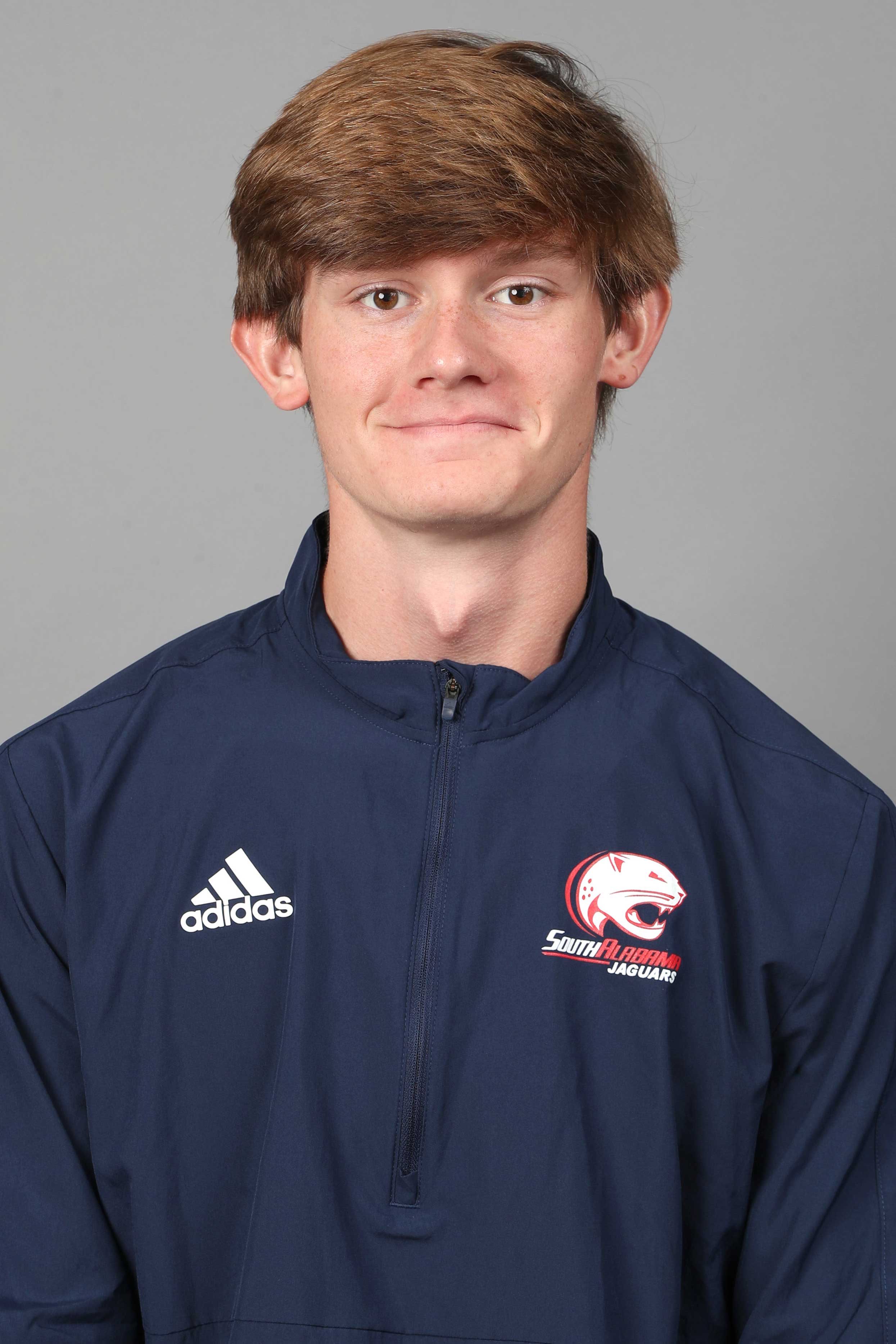 Nic Glass
Classification: Freshman
Major: Accounting
Hometown: Cullman, Alabama
Event: Decathlon
Aspiration after College: Glass plans on putting his accounting degree into practice in his hometown of Cullman.
Why South?: "I chose South for the track program, location, tuition and the Mitchell College of Business. MCOB is an excellent college and prepares its students."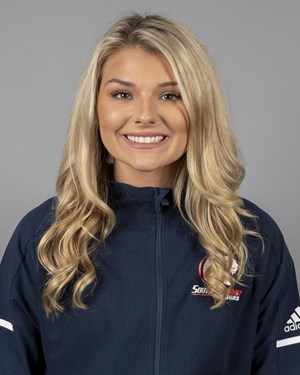 Sydney Baker
Classification: Sophomore
Major: Business Administration
Hometown: Oneonta, Alabama
Event: Javelin and Hammer Throw
Aspiration after College: Baker hopes to further her education in medical school and pursue a career in dermatology.
Why South?: "I love how close South is to the beach, and I want to open my own business!"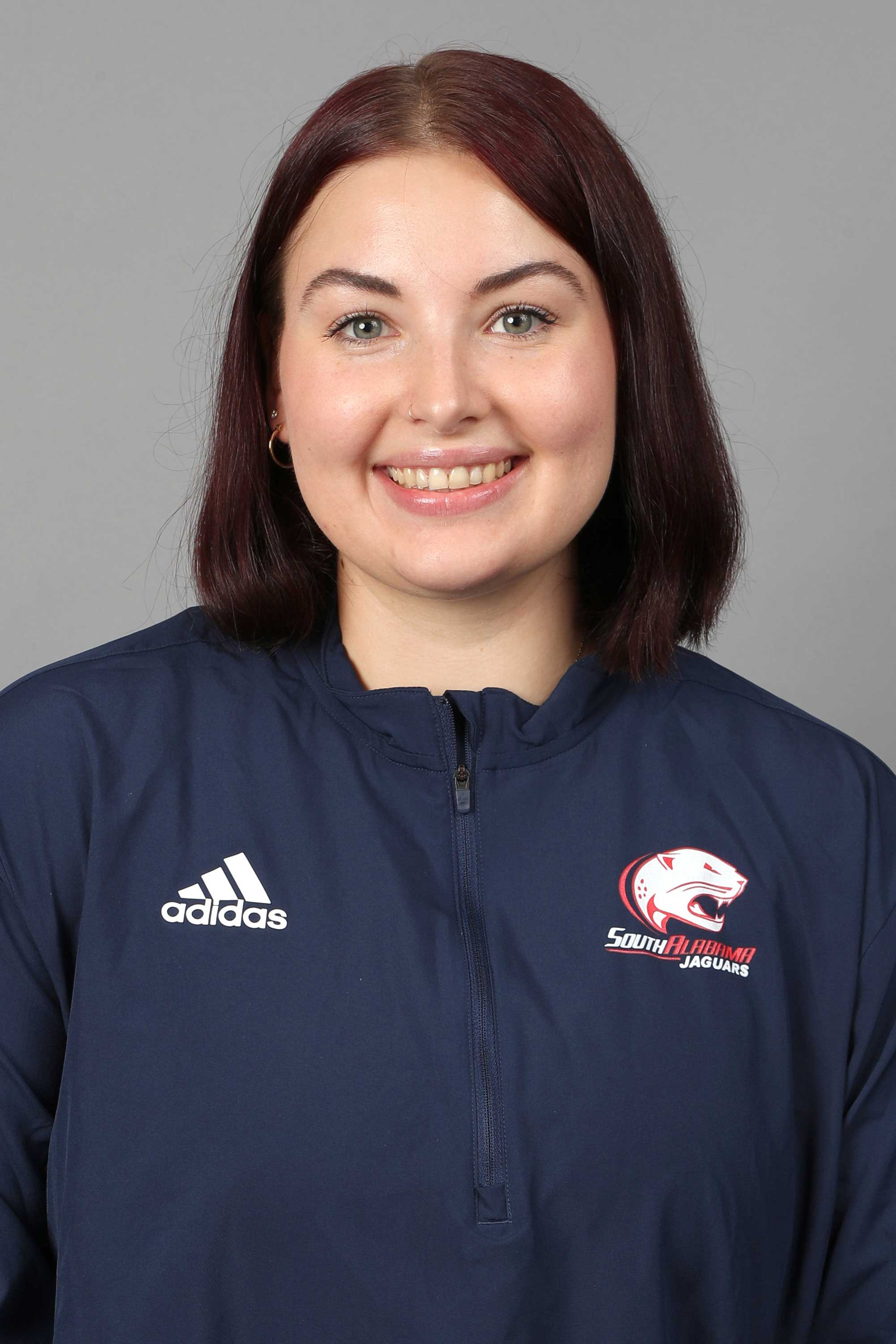 Kira Benkmann
Classification: Graduate Student
Major: MBA - General Management
Hometown: Mahlow, Germany
Event: Hammer Throw
Aspiration after College: Benkmann hopes to find a job that supports her creative skills and allows her to travel the world to experience different cultures and businesses.
Why South?: "I chose South because it has a good reputation, both academically and athletically. I feel like the MBA program, including my graduate assistantship position, is preparing me well for the future."
---
---