Step Up, Stand Out
---
Posted on June 16, 2021 by MCOB Outreach
MCOB Outreach
---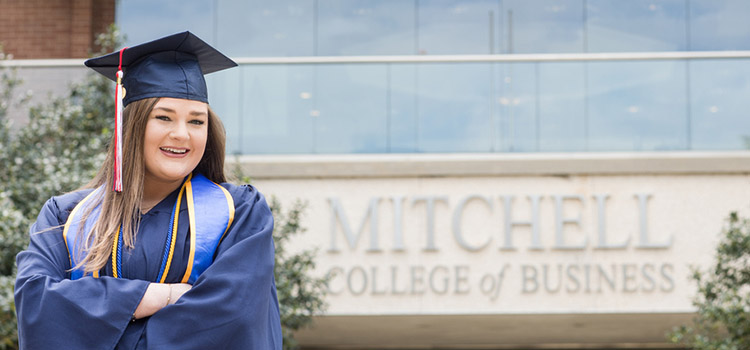 Margaret "Hails" Burnette, Club President
---
Mitchell College of Business Student Organizations
The Mitchell College of Business recognizes the importance of experiential learning and professional networking outside of the classroom. Each of the college's student organizations are dedicated to supporting student learning, career development, networking, and research. With over nine business student organizations, there is something for everyone. The organizations span from general honor societies, like Beta Gamma Sigma, to the Accounting Club and the Jaguar Investment Fund, for students with major-specific interests. Learn more about these organizations and hear what our students have to say about their experiences.

Accounting Club
The Accounting Club gives students exposure to a myriad of career opportunities within the accounting profession. Accounting Club members not only gain experience in their field but also build professional networking contacts to aid in their future careers.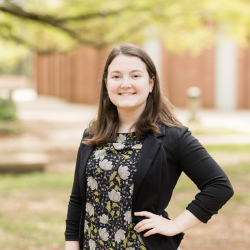 "The Accounting Club is one of the most beneficial clubs to be a part of. It allows students to listen to intriguing speakers in different fields of accounting and talk with professionals about how they got into that position or field. The Accounting Club also helps members find internship opportunities, enhance their résumé skills and interact and network with members of local firms."

— Sara Brewer, Club President
Beta Alpha Psi
Starting in 1977, USA's Beta Alpha Psi chapter, Epsilon Beta, was formed to help accounting students network and recognize outstanding academic achievement in the accounting major. Beta Alpha Psi provides an environment where members can develop long-lasting connections and build their character through professional meetings, out-reach and volunteer activities.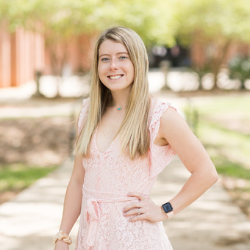 "When I joined Beta Alpha Psi, it immediately had an impact on my passion for accounting. I was able to connect with and meet so many wonderful professionals through our meetings! I have learned so much from Beta Alpha Psi, like so many other members have. This knowledge will help me greatly in my future. I believe this honor society has helped to lay a foundation for my future just like it has done for past, current and future members."

— Katelyn Cowie, Club President
Beta Gamma Sigma
Beta Gamma Sigma is an International Business Honor Society. Since 1913, BGS has recognized and honored the top 10 percent of undergraduate students, top 20 percent of graduate students and all doctoral candidates from AACSB-accredited business schools worldwide. With 875,000 members, 31 alumni chapters and more than 600 chapters, BGS strives to provide life-long programs, connections and opportunities to members.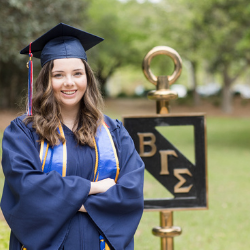 "Beta Gamma Sigma is more than an honor society. It provides the opportunity to meet and develop relationships with like-minded individuals and also provides exclusive resources for students. Whether it be future employers or graduate schools, being a member of BGS will differentiate you from others."

— Victoria Power, BGS Graduate
The Economics Society of South Alabama
The Economics Society of South Alabama hosts guest speakers and other various events. It is open to all majors; however, economics majors and minors are highly encouraged to join. The club provides students an opportunity to build a professional network, find out more about how economic training is applied in the real world, and get feedback on job interviews and graduate- school applications from their peer groups and faculty mentors.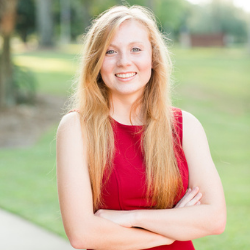 "The Economics Society of South Alabama has truly been a wonderful opportunity. It has allowed me to grow as a leader in ways I didn't know were possible or could fully understand at the time. We plan on providing a way for economics majors to be able to reach out and connect with professionals in our area and act as a resource for those pursuing graduate school."

— Caroline Long, Club Member
Financial Management Association Student Chapter
The Financial Management Association offers a variety of programs and services to students interested in the field of finance. The club provides speaker programs with financial professionals, field trips to area businesses and the opportunity to participate in the annual FMA Leaders' Conference in New York City, compete in a quiz bowl against other universities and connect with other finance students and experts throughout the nation. Finally, FMA provides opportunities for students to enhance their résumés through the FMA National Honor Society and Collegiate Fellows Program, which honors outstanding students in terms of grades and service.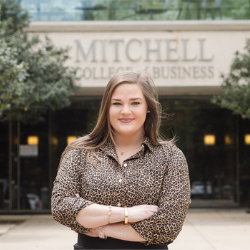 "Being a member of FMA allows students the opportunity to meet and hear from speakers who work in their field of interest. This grants students the opportunity to ask questions and get an idea of their future careers and how to pursue them. Being president, as well as being an honors society member, has allowed me to get more involved in the community at South and within MCOB and to hear from (and be introduced to) speakers that I wouldn't have had access to otherwise."

— Margaret "Hails" Burnette, Club President
Jaguar Investment Fund
The Jaguar Investment Fund's purpose is to introduce and teach students how to actively manage a portfolio. The objective of the Jaguar Investment Fund is to enrich student education through active participation in financial markets. Students perform stock selection and management of a real portfolio, gaining hands-on money-management experience. They learn to deal with the uncertainty inherent in the process of estimating stock value and contrasting it to stock price. The process helps students to develop their intuition and provide a practical application for investment decisions.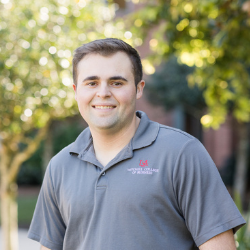 "The Jaguar Investment Fund has been one of, if not the most, enriching and enjoyable organization I have participated in during my time in the Mitchell College of Business. The opportunity to give back to the University through actively investing $1.75 million of its money with my fellow student-fund managers while utilizing the lessons, strategies and principles I have learned while earning my Finance degree has been professionally and personally enriching beyond all measure."

— Ethan Flowers, Organization Member
Collegiate Entrepreneurs' Organization (CEO)
CEO's mission is to inform, support and inspire college students to be entrepreneurial and seek opportunities through enterprise creation. With a diverse entrepreneurial community and global network, CEO provides student entrepreneurs with opportunities, events, chapter activities and conferences to help start businesses. Members can immerse themselves in different business practices and network with other students to build a strong support system throughout their college career.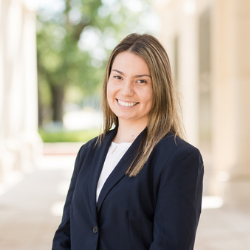 "When I joined CEO, I gained a new support system that would help me further my business career. The organization gave me the opportunity to meet with business professionals in our area, which led to many job opportunities. CEO has helped me expand my leadership, management and organizational skills."
— Andrea Prgomelja, Club President
Society for Human Resource Management
The University of South Alabama Student Chapter of the Society for Human Resource Management (SHRM) prepares students for careers in human resource management through networking, camaraderie, respect and mutual support among chapter members and through its affiliation with SHRM and Mobile SHRM. This organization is open to all students interested in HR.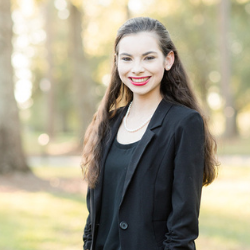 "When I joined SHRM, I gained access to a network of professionals who wanted to invest in the next generation of HR professionals, confidence in my knowledge and capabilities, internship and educational opportunities and a great group of friends. SHRM has helped me to grow as a leader and as a young professional. I have learned valuable skills and knowledge in the student chapter, and I will remain a member of my local chapter and the national chapter."

— Courtney Williams, Club President
American Marketing Association
The American Marketing Association (AMA) strives to provide students with real-world experience and opportunities to develop and expand their skills in specific areas of marketing. The AMA chapter has an overall goal of encouraging creativity, collaboration and innovation among its members and the community. AMA has bi-weekly meetings that include guest speakers, skill-development workshops and other engaging activities (as well as working with local businesses and participating in community-service projects). The chapter is open to USA students of all majors.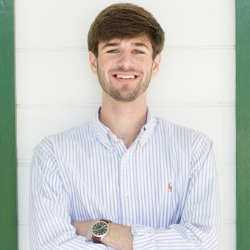 "In less than a year, AMA already taught me so many valuable lessons on leadership and how to be part of something bigger than myself. It has also connected me with like-minded individuals who genuinely want to make a difference in their community. I am extremely excited for what the next three years have in store for me in AMA."
— Aidan Oetken, Club President
---
---