J. Reid Cummings featured on WalletHub
---
Posted on February 28, 2023 by MCOB
MCOB
---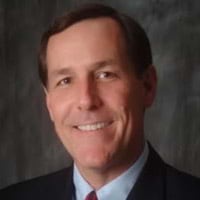 J. Reid Cummings
D.B.A., Interim Assistant Dean for Financial Affairs, Associate Professor of Finance and Real Estate, Mitchell College of Business, University of South Alabama
Who should purchase Umbrella Insurance?
Both individuals and business owners should consider purchasing umbrella liability insurance. The umbrella policy increases coverage above the limits of protection afforded by the liability coverage sections of other policies. For example, homeowner and auto policies provide liability coverage for certain events subject to the limits of the policy, and an umbrella policy provides added coverage, often at a fraction of the cost of other types of insurance coverage. Similarly, for business owners, umbrella policies add a layer of additional protection over and above the coverage provided by the master business insurance package.
How should people choose their Umbrella Insurance coverage limits?
Most often, the language used and the types of coverage provided are pretty typical from policy to policy. What will drive premium costs is the total amount of coverage purchased. There is no hard rule about the amount of coverage an individual or business should consider buying. Generally, umbrella policies are relatively inexpensive, which is good in today's increasingly litigious society.
---
---