Alumni Spotlight: Wendy Robertson
---
Posted on January 1, 2019 by MCOB Outreach
MCOB Outreach
---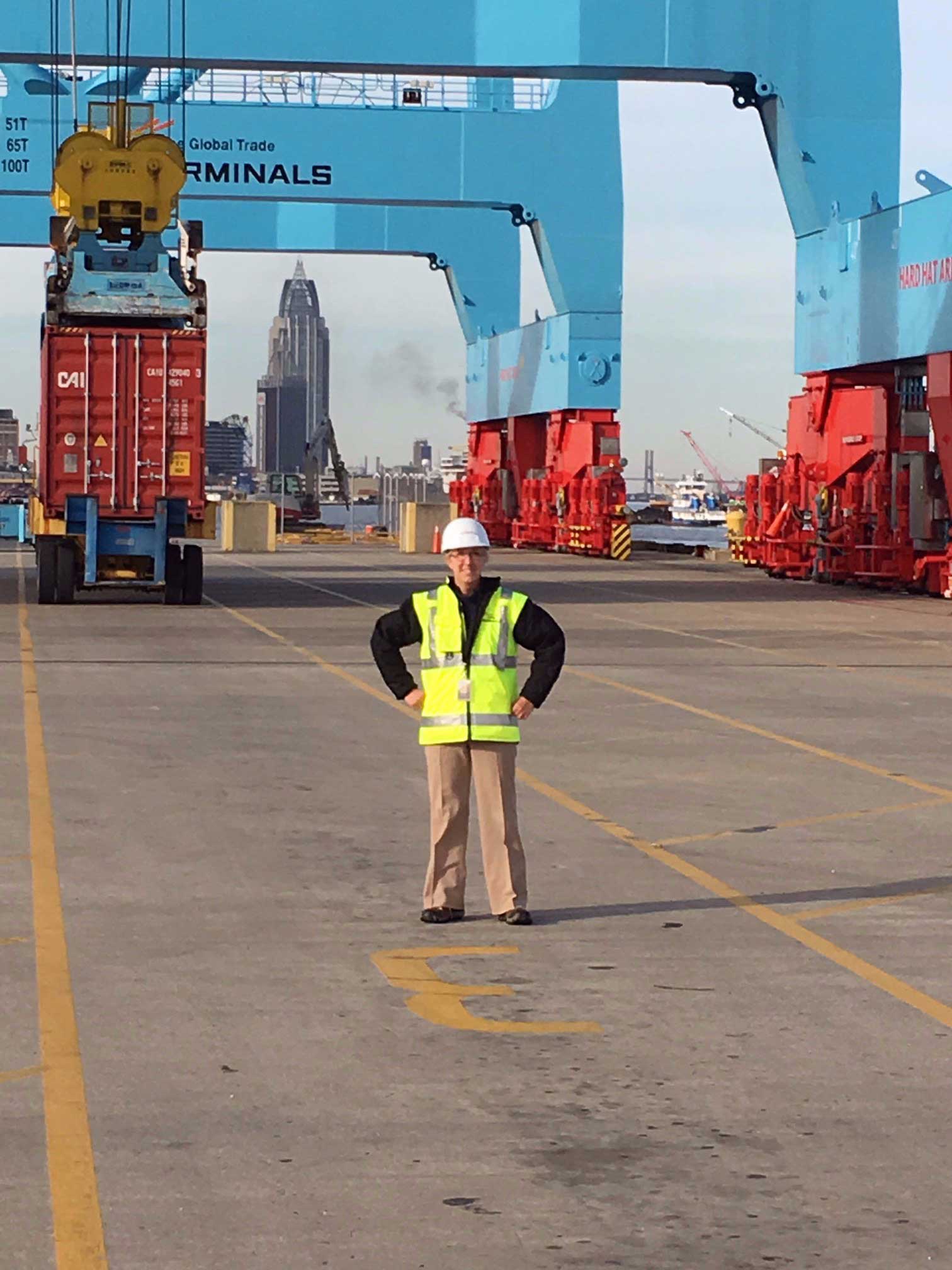 Native to the Mobile area, Wendy Robertson grew up in the small town of Fairhope, AL. Many would say that she is an outdoor person; she likes to bike and walk. In her spare time, she loves to read and spoil her three nephews and two nieces every chance she gets.
When asked why Robertson chose South, she said, "Initially, I chose South for its proximity to home. Though, after attending, I found the atmosphere to be exactly what I wanted and needed!" South stood out as the clear choice because of the emphasis it placed on students always being the priority. She enjoyed her time at South and stated, South is a part of "home" for me, I've traveled and lived in several other places; I've always been proud to be part of The University of South Alabama.
Robertson said her experience at MCOB was: "Great!! Financially, I was responsible for paying for college. I worked and went to school. The professors were great about working with my schedule between classes, work, you name it!" What she enjoyed most about MCOB was the faculty and staff and their approach with the students. "They truly were interested in your success!"
After graduating with a B.S. in Accounting in 1992, she went to work for Inchcape Shipping Services (ISS) in the Accounting Department, which stayed local until 1995. She currently works for APM Terminals in Mobile, which is the container terminal off Virginia Street in Mobile. She currently serves as the General Manager of Operations where she is responsible for all vessel, yard, gate and rail operations (as well as customer service).
Robertson said her career evolved right after graduation in 1992, when she began working for Inchcape Shipping Services (ISS). "I started in the accounting department, living with my parents and paying off student loans. In 1995, ISS moved me from Mobile to Long Beach, California." In the Long Beach office, she was introduced to the operational side of the shipping industry and gravitated her career in that direction. When recalling her experience, Robertson said, "I enjoyed the fast pace as well as the interaction with people." While she was in Long Beach, she left ISS and began working for Marine Terminals Corporation (MTC). She worked for MTC for six years moving from Long Beach to Oakland/San Francisco, to Seattle, and to Phoenix, Arizona as well. She says, "I have become an expert mover!!"
In 2005, she came across an article about a container terminal opening in Mobile. In 2008, she came home to Mobile and went to work for APM Terminals; ten years later, they've successfully grown the business. "Walmart has recently built a distribution center and we are super excited about it. It's a great time to be in the Mobile area." She advises Mitchell College of Business students to "stay true to yourself and what some see as failure is just a learning opportunity!"
---
---