SABRE Cuts February 2022 Commentary by Dr. Reid Cummings
---
Posted on February 22, 2022 by Dr. Reid Cummings
Dr. Reid Cummings
---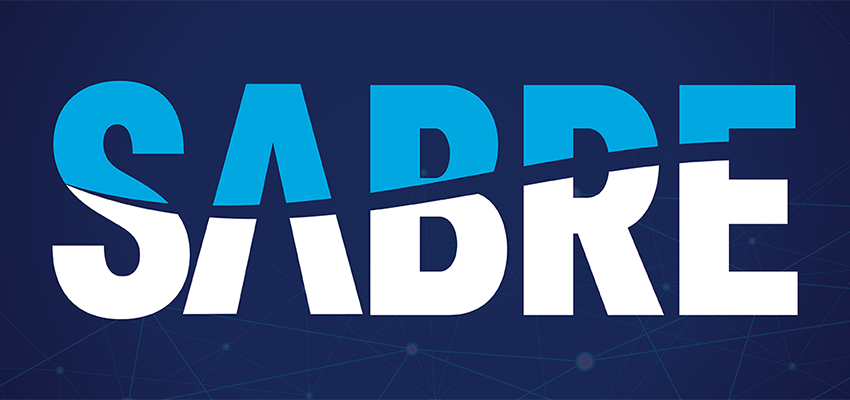 ---
Greetings and welcome to the February 2022 edition of SABRE Cuts.
In our October 2020 issue, we introduced our Domestic Transportation Indicators Dashboard to highlight the movement of people and freight by plane, train, boat, truck, and car. Indications are that airline and automobile passenger travel has nearly recovered to pre-pandemic levels. However, rail passenger travel has not, most likely because with many workers still working from home, rail travel between cities, such as office workers' commutes to New York or Philadelphia, has not fully recovered. The dashboard also shows that the pattern of freight movement by rail is only slightly less than before the pandemic, while freight by water and road has increased. Airfreight is now at higher levels than before the pandemic began.
Our readers know that we like to build additional dashboards highlighting new regional economic activity when possible. We are proud to present our five newest dashboards focused on our region's vital port. Specifically, resident dashboard expert Associate Director Jana Stupavsky uses the latest available data to develop rankings and comparisons of freight tonnage, bulk commodity, and container movement.
Users of the Top 20 U.S. Ports by Tonnage Dashboard can toggle between five unique dashboard views. The Total view ranks Mobile 11th in the country. The Domestic and Foreign views each rank Mobile 12th nationwide. Mobile ranks 14th in Exports and 7th in Imports compared to other major U.S. ports.
The Commodity Movement through U.S. Ports Dashboard illustrates the movement of major and minor bulk commodities. Major categories includes coal; primary manufactured goods; petroleum and petroleum products; crude oil; chemicals; manufactured equipment; and, food and farm products. Minor categories include iron and steel products; lime, cement, and glass; non-ferrous metal; paper products; and, wood veneer products. Viewers can toggle between the top 25 U.S. ports for information on the exact amounts and types of commodities each handles.
The Comparing U.S. Ports by Commodities Dashboard offers the ability to compare one or more ports and rank each by cargo direction or commodity classification. The dashboard displays available data since 2012. The Port of Mobile has shown consistent growth across commodity categories and ranks second among the other southeastern ports of New Orleans, Jacksonville, Charleston, and Savannah.
Shipping containers measure either 20 or 40 feet and are referred to as Twenty-Foot Equivalent Units, or TEUs. The Top 25 U.S. Ports by Waterborne Traffic Container Dashboard displays domestic, foreign, or domestic and foreign container movement information. The dashboard shows no domestic container movement by the Port of Mobile. This makes sense as containers shipped into Mobile typically move domestically via rail or truck. However, the Port of Mobile is active in foreign container shipments, ranking 19th nationally.
Finally, the Comparing U.S. Ports by Container Traffic Dashboard operates similarly to the Commodity Movement through U.S. Ports Dashboard. It offers users the ability to compare one or more ports and rank each by direction, capacity, and domestic or foreign. Unique to this dashboard is that it includes information on all 110 U.S. ports that handle containers. Again, Mobile compares favorably to others and ranks 5th among southeastern container ports.
We will continue to update each dashboard as data are available. As the supply chain crises unfolded, there have been numerous reports of cargo container ships anchored offshore waiting for weeks to be able to move into a port to unload. Understandably, west coast ports experienced significant delays due to the volume of goods imported from the far east. Gulf Coast ports, however, have not experienced any widespread delays. We invite viewers to check these dashboards frequently to gauge our region's port activity.
Please be on the lookout for details about our 2022 SABRE Market Summit. Sidelined by Covid for the last two years, this summer, we will once again host this annual conference on USA's beautiful campus on Thursday, June 9. Continuing education credits will be offered for real estate, legal, and accounting professionals, and for the first time, we will also offer credits for medical and dental professionals. Attendees will learn about the increasing use of blockchain technology, the economics of digital assets, and how adaptation in this space is much more commonplace across a broad spectrum of industries than many realize. Please mark your calendars and make plans to attend!
Until next time, from everyone at the Center, we wish you and yours all the best.
---
---