SABRE Cuts September 2022 Commentary by Dr. Reid Cummings
---
Posted on October 3, 2022 by Dr. Reid Cummings
Dr. Reid Cummings
---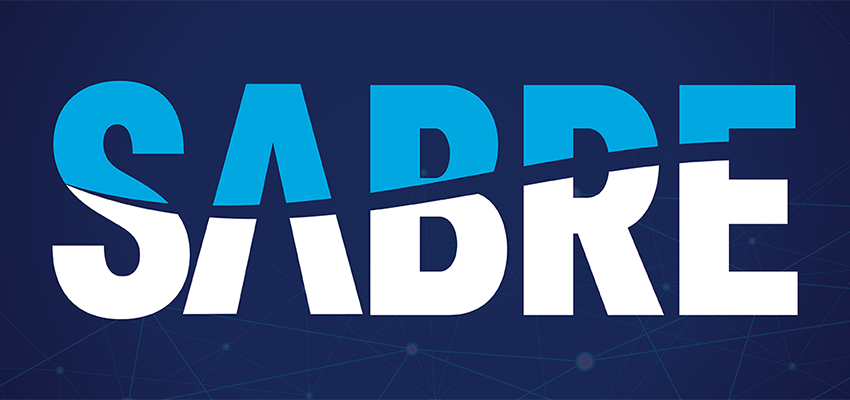 ---
Greetings and welcome to the September 2022 edition of SABRE Cuts.
As I prepared to write this month's commentary, given the laser sharp focus on the national economy, and particularly, on the state of the real estate market, I thought it appropriate to offer some insights into our region's markets. Therein lies the conundrum though: what story to tell?
Is it important to look at market changes in the last quarter or would a year-over-year analysis be better? If so, then what annual period should I use? Should I look at this month, last month, or the even the month before that compared to the same period last year?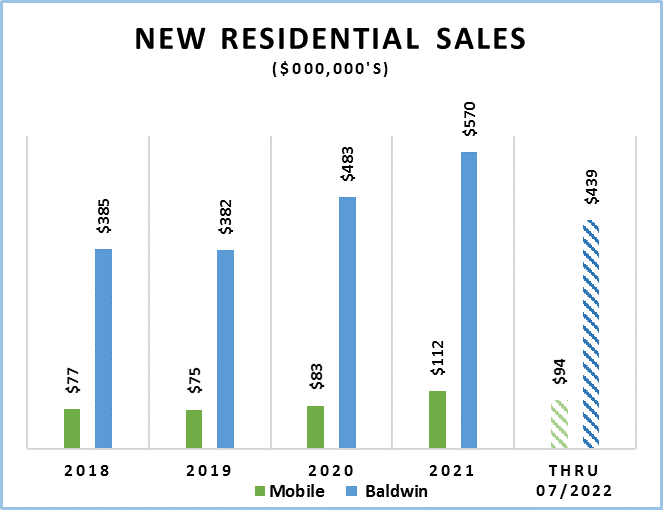 Or, with 30-year average mortgage rates hitting 6.7% last week, would tying market dynamics to interest rate changes make more sense? Perhaps, yet consider that although most people will remember that mortgage rates were "historically low" just a short time ago, many may have forgotten that only 4 years ago in late September 2018, the 30-year fixed rate stood at 4.72%, and that since then, the lowest average rate was 2.65% in January 2021.
I also considered how to account for the dramatic market movements in reaction to pandemic-related population shifts and expanded remote work opportunities across the country? The problem would be how to normalize the analysis? In other words, did the pandemic cause all market activity or was it in reaction to other forces, and if so, what were they and what were the extent of their effects?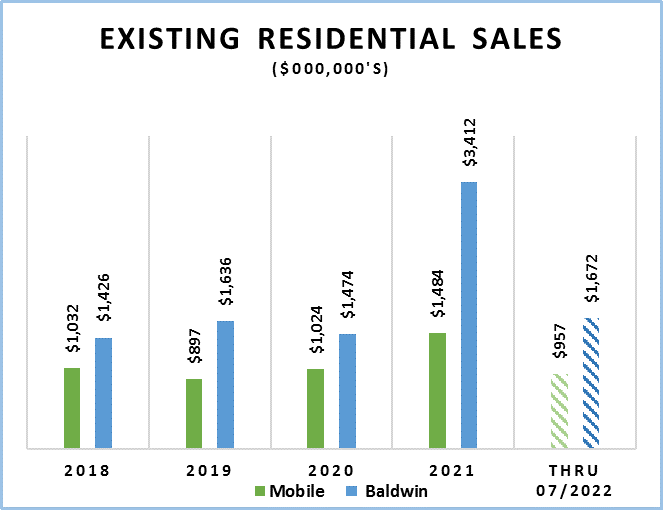 So, a conundrum indeed. The unfortunate truth is that people often use statistics to tell the story they want to tell, not necessarily the whole story. For this month's newsletter, I only wanted to report the facts by offering an overview of market volume and price activity across multiple sectors of our region's residential real estate markets, over an extended period of time, beginning with 2018, well before the pandemic began. As you will learn, the growth in our area has been record-breaking.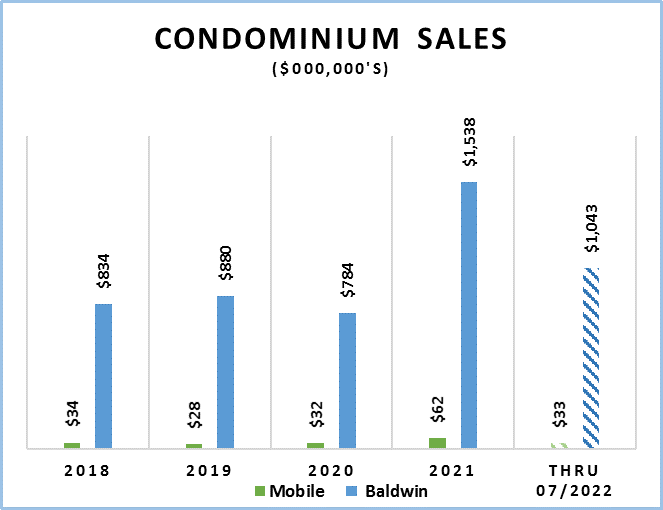 Since 2018, new residential sales volumes have grown steadily in both counties. With only a slight dip in 2019, sales volumes of new homes in Baldwin County grew from $385 million in 2018 to $570 million in 2021. In Mobile County, a similar pattern shows sales volumes of $77 million in 2018 growing to over $112 million in 2021. Although our data cover only the first seven months of 2022, sales volumes have been robust on both sides of the Bay, registering $439 million in Baldwin and $94 million in Mobile.
Existing home sales have also shown strong growth, with 2021 being the banner year. Sales of existing homes in Baldwin County topped $1.4 billion in 2018. After gaining strength in 2019 and easing slightly in 2020, Baldwin County existing home sales set a record in 2021, advancing past $3.4 billion. A similar pattern emerged in Mobile County overt the same time span. Sales volumes exceeded $1 billion in 2018, and after a slight decrease in 2019, growth resumed, topping out at $1.48 billion in 2021. Sales activity was brisk in the first seven months of 2022, topping $1.67 billion in Baldwin and $957 million in Mobile.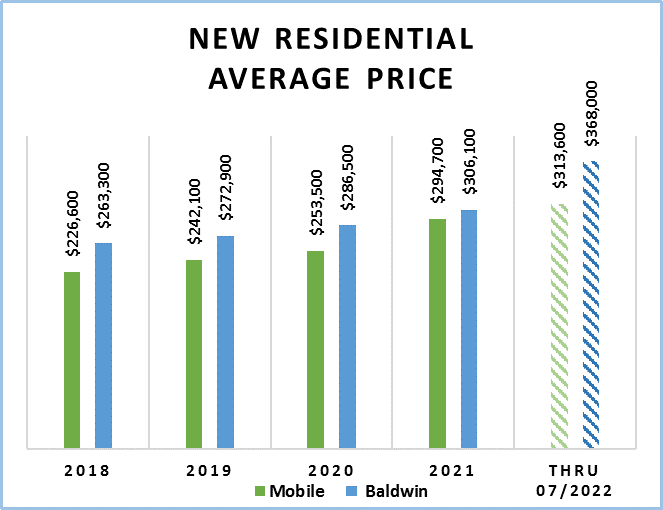 The growth story is similar in the condominium segment. Baldwin County sales volumes reached $834 million in 2018, grew slightly in 2019 to $880 million, but dropped to $784 million in 2020. In 2021, condominium sales volumes more than doubled to $1.54 billion. In Mobile County, condo sales hit $34 million in 2018, dipped a bit in 2019, and rebounded to $32 million in 2020. In 2021, sales activity nearly doubled, reaching a record high of $62 million. Seven-month sales volumes were over $1 billion in Baldwin and $33 million in Mobile, so 2022 could well be another record year if the pace continues.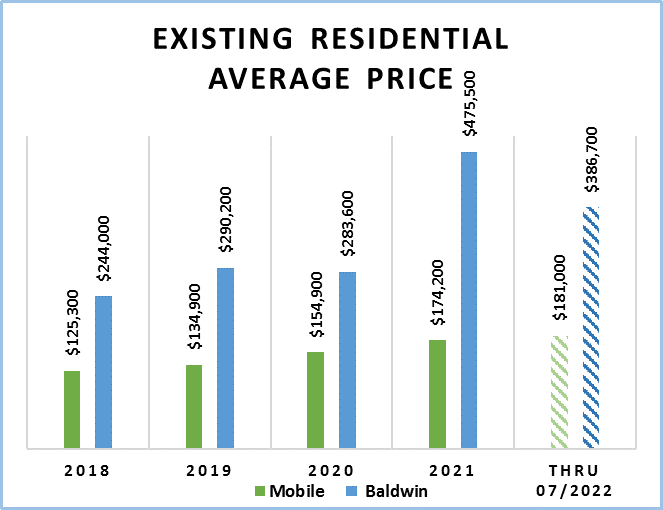 Rising sales volumes reflect rising prices across the market spectrum. In the new homes market, average prices on both sides of the Bay have grown each year since 2018. In Baldwin County, average sales prices of new homes reached $263,300, while in Mobile County, average prices topped out at $226,600. In July 2022, average prices reached new records of $368,000 in Baldwin County and $313,600 in Mobile County.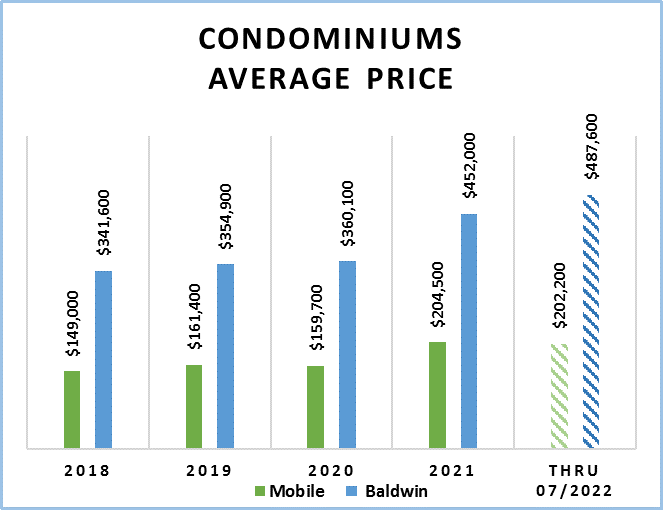 Similarly, existing home price averages have also shown incredible growth. Average sales prices in Baldwin hit $244,000 in 2018, reaching a high of $475,500 in 2021. Although prices retreated slightly in the first seven months of this year, July 2022's $386,700 average price was still 136% higher than 2020's average. In Mobile County, growth has remained steady each year, climbing from $125,300 in 2018 to $181,000 in July 2022, a 145% increase.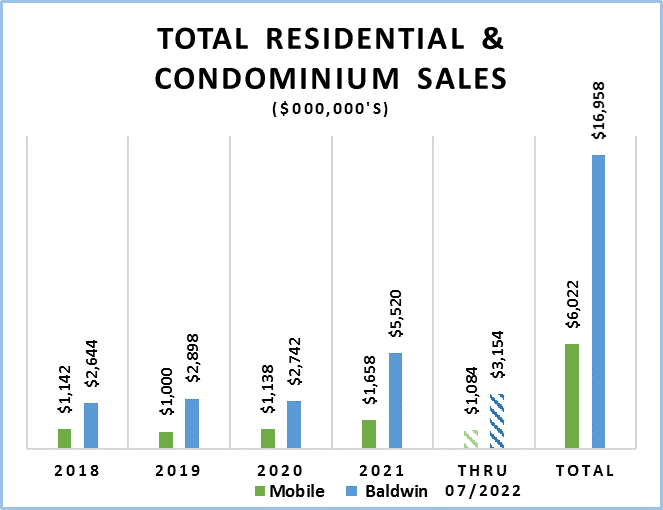 Condominium average sales prices have also shown incredible strength. In Baldwin County, condominium sales prices have increased each year, growing from an average of $341,600 in 2018 to a high of $487,600 in July 2022. Likewise, prices have increased in Mobile County as well. In 2018, average sales prices were $149,000, but by July 2022, prices had increased to an average of $202,200.
Finally, just out of curiosity, I combined all sales of new and existing homes and condominiums to find out just how much total residential sales activity our region has experienced since January 2018. The results are staggering. Total sales volumes totaled over $6 billion in Mobile County and nearly $17 billion in Baldwin County. Just let that sink in for a moment. In less than five years, residential and condominium buyers have invested over $23 billion in our region. In the many years since SABRE has tracked real estate market activity, this is the most remarkable growth we have ever witnessed. Remarkable growth indeed!
Until next time, from everyone at SABRE, we wish you and yours all the best.
---
---