Economic Snapshot Overview by Dr. Reid Cummings - April 2018
---
Posted on April 11, 2018 by Dr. Reid Cummings
Dr. Reid Cummings
---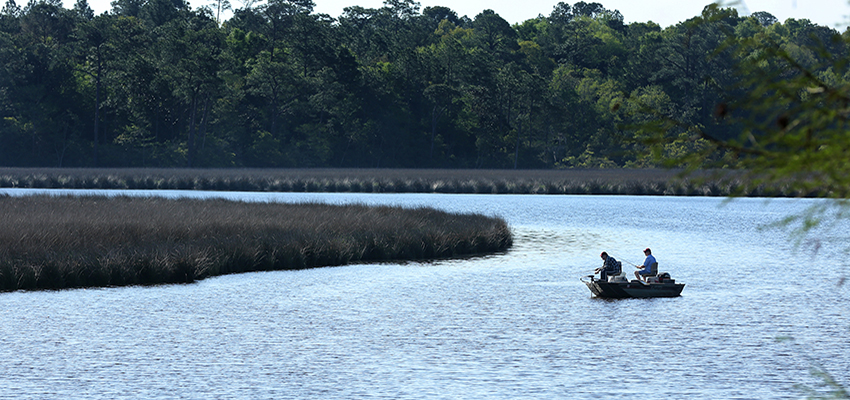 ---
Greetings, and welcome to the April 2018 Mobile Bay Economic Snapshot.
We close the first quarter reflecting on a few key indicators that bear watching amidst today's policy-rich environment. Even though quantifiable effects from tax reform are not yet possible, considering the buzz running up to and continuing past its passing, reaction to the tax code changes was expected. For many, concerns focus on possible effects from any number of the different versions of proposed or implemented tariffs. These discussions bear watching because of our region's manufacturers' dependence on smooth flows of competitively-priced raw materials. Also critically important for our region are the outcomes of the current NAFTA discussion. US, Canadian, and Mexican officials are framing new policies, which for many years, will affect our own Port of Alabama and the wide-ranging regional economy it influences. Finally, as anticipated, the Federal Reserve continues to signal higher costs of money. That means the capital dependent housing and construction industries bear watching as well.
We first look at trade, a story that recently has gained deep traction. A close inspection of the latest trade data produces some intriguing insights. Beginning 2016 Q1, the US trade deficit was -$43.4 billion. Staying within a tight range, it ended 2017 Q3 at -$45.3 billion, a 4.38% increase over 7 quarters. However, movement has been more dramatic of late. In the most recent release by the US Bureau of Economic Analysis, the trade deficit in February 2018 widened to -$57.6 billion—the largest monthly deficit in over 9 years. This is an increase of 24.95% in just 5 months. Why? Is it higher overall costs of imports and exports? Significantly increased levels of imports? Reactions to tariffs? Recent strengthening of the dollar? Something else? The news is eye-catching, and it is important to watch how this key indicator moves from here as US trade policies continue to evolve.
Real estate data suggest a different picture, yet concrete explanations remain unclear. Again, we ask why? Is it reaction to recent monetary policy shifts? Rising new construction costs? Short-supplies of existing homes? Something else? Although nationally, residential real estate markets showed a somewhat positive, slightly sluggish gain in February, locally, the story was different. Year-to-date, in Mobile County, sales of new homes experienced the biggest decline, down 25.0%, followed by condominiums, down by 17.2%, and finally, existing homes, which fell by 7.5%. Versus the same period in 2017, in Baldwin County, condominium sales showed the largest decline, down 22.2%, existing home sales were down by 9.3%, and new home sales were down only slightly at -0.6%.
A look at the yield on the 10-year Treasury Note and home mortgage rates may offer some explanations. With the key benchmark finishing March at 2.74%, mortgage rates followed suit, finishing at 3.90%, and 4.44%, for 15- and 30-year mortgage money, respectively. All are at their highest levels in over 4 years.
We end our reflection with the observation that the thing about reflection is that it most often leads to more reflection. With all that bears watching, it might be just the ticket.
Until next time, from everyone at the Center, we wish you and yours all of the best.
---
---