Drum Major and Feature Twirler Biographies
Head Drum Major – Alexandra Hughes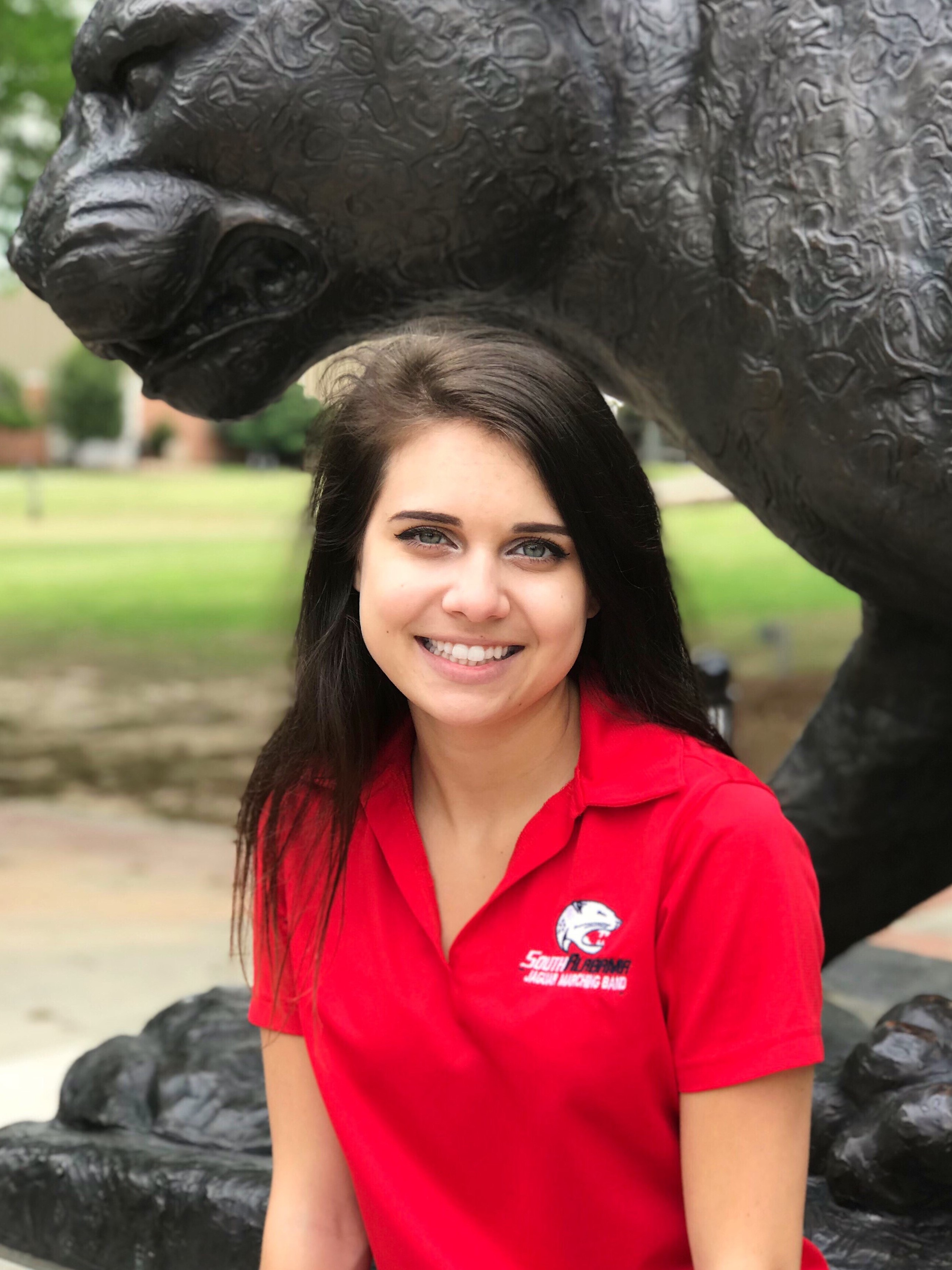 Alex Hughes is from Gulf Shores, Alabama. She is studying Biology with a concentration in Pre-Veterinary Studies and a minor in Music. She joined the Jaguar Marching Band as a clarinet player and later moved on to hold a position of clarinet section leader in her third year. She was also selected as Head Drum Major in her third year. She was admitted to USA as a Presidential Scholar and is a recipient of the Linly Heflin Scholarship.
Alex is currently the principal clarinetist in the USA Wind Ensemble. She plays bass clarinet in the USA Symphony Band, and plays in other ensembles such as the USA Symphony Orchestra and USA Clarinet Ensemble. She is also a member and officer of Sigma Alpha Iota - a women's music fraternity. Alex also volunteers at Project Purr Animal Rescue.
Assistant Drum Major – Jonah Hadaway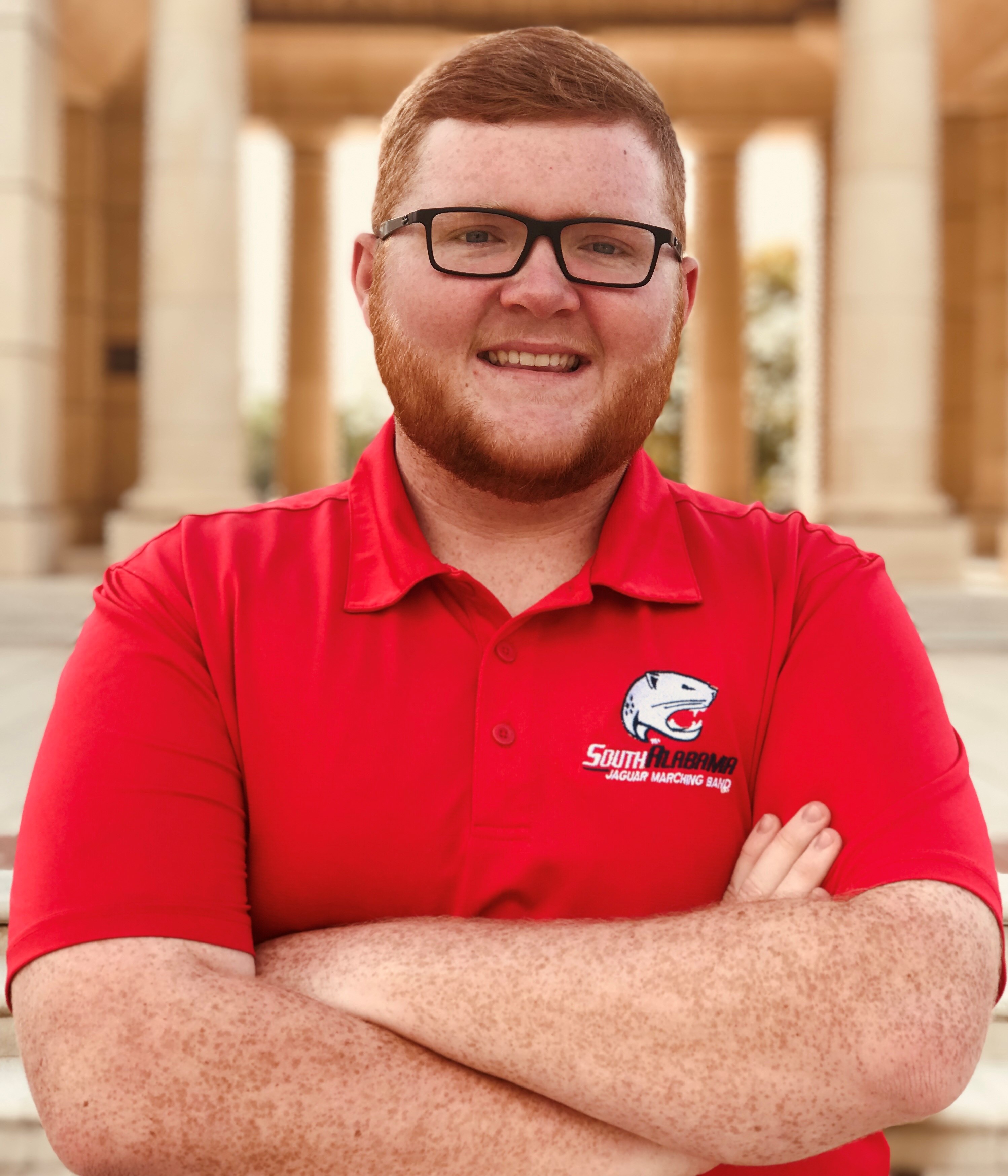 Jonah Hadaway is from McCalla, Alabama. He entered the University of South Alabama in 2017 as a Presidential Scholar and is pursuing a degree in Radiologic Sciences with a minor in Psychology. His career in the Jaguar Marching Band began as a trumpet player, and he was selected as Assistant Drum Major in his freshman year. Jonah currently plays trumpet with USA's University Band, and is actively involved in many different activities on campus.
Feature Twirler – Michaela Rader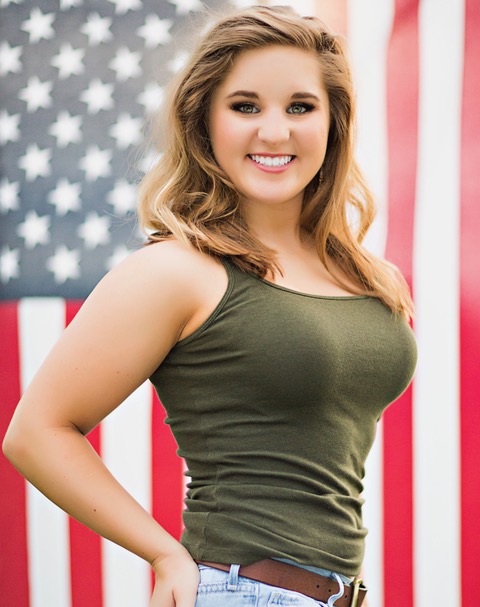 Michaela Rader, a native of Jewell, Iowa, is a current USA freshman majoring in Exercise Science, member of the USA Honors College, and sister in Alpha Omicron Pi. She is the 2018 Collegiate Miss Majorette of Alabama and a two-time National High School All-Around champion.