Drum Major and Feature Twirler Biographies
Head Drum Major – Grant Skinner
Grant Skinner is from Smyrna, Tennessee. He is studying Broadcast Meteorology and a minor in Music. Having not previously marched before college, he learned marching and began his career with the Jaguar Marching Band in his freshman year. He was selected to be a mellophone section leader in his sophomore year and was selected later that year as Head Drum Major. He has also been involved in the USA Wind Ensemble, USA Symphony Band, and the USA Symphony Orchestra throughout his academic career.
In addition to the JMB, he is also involved in the Pi Kappa Alpha Fraternity, Student Leaders United, and the Meteorology Club. He enjoys spending time with friends as well as watching and playing various sports.
Assistant Drum Major – Cecelia Prentiss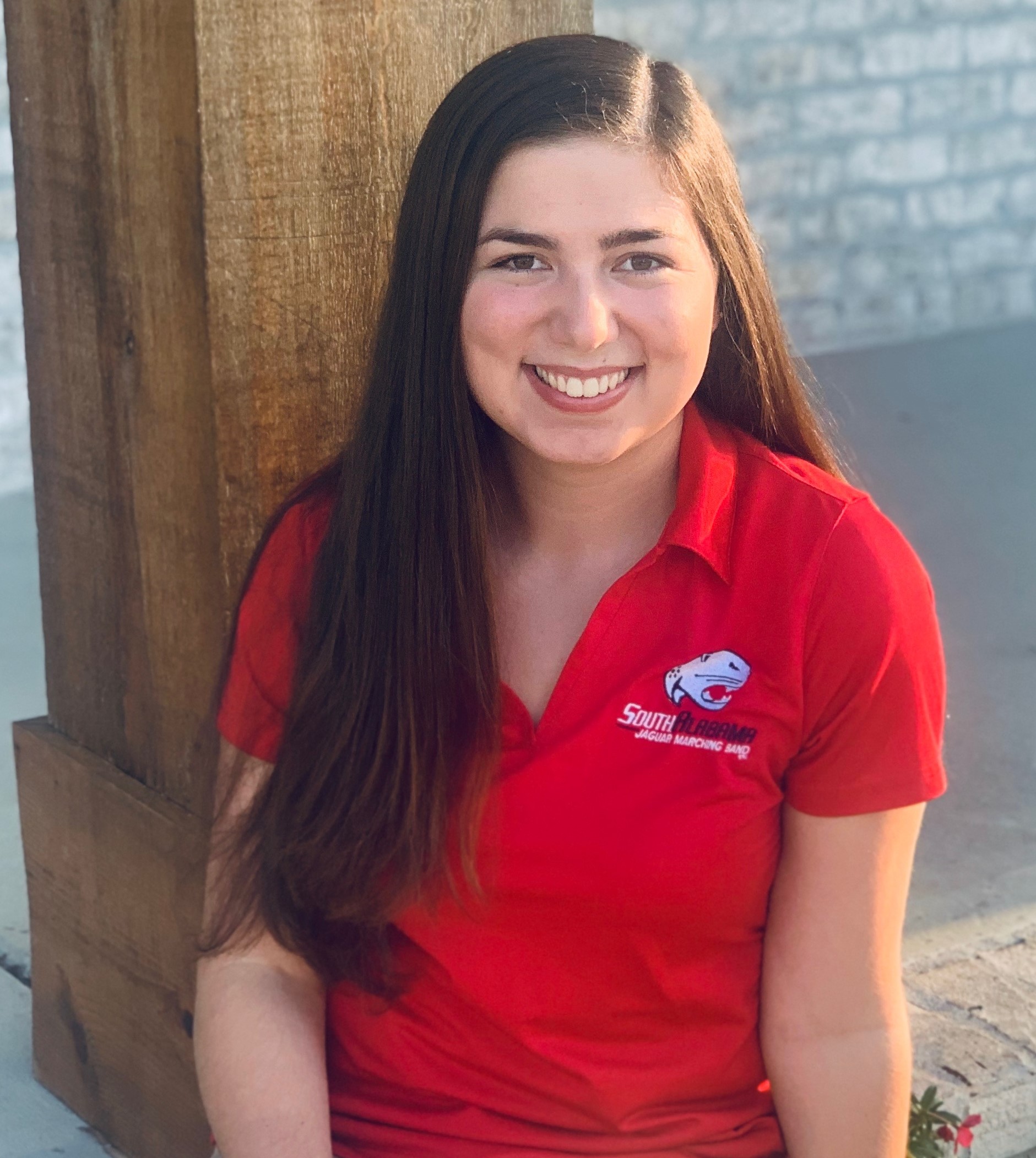 Cecelia Prentiss is from Biloxi, Mississippi. She is an Exercise Science major with a Spanish minor. This coming year will be her senior year. This will be her fourth year in the JMB, she has previously served as a piccolo section leader. After graduation, her plans are to attend South Alabama's Occupational Therapy school.
Outside of the JMB, she is a part of the Honors college and works as a lifeguard.
Feature Twirler – Michaela Rader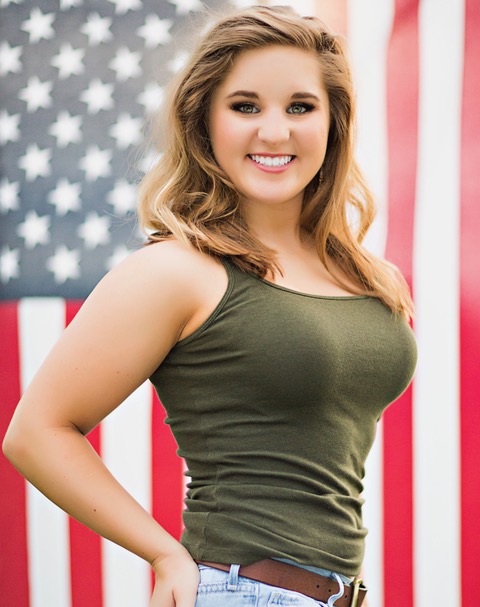 Michaela Rader, a native of Jewell, Iowa, is an upcoming senior, majoring in Anthropology with a minor in sociology. She is the 2018 Collegiate Miss Majorette of Alabama and a two-time National High School All-Around champion.
Outside of the Jaguar Marching Band, she is also involved in the USA Honors College, Alpha Omicron Pi, Jags for Liberty, and the Student Anthropological Society. In her free time she enjoys eating wings, watching documentaries, and reading.