Drum Major and Feature Twirler Biographies
Drum Major - Marlo Daniels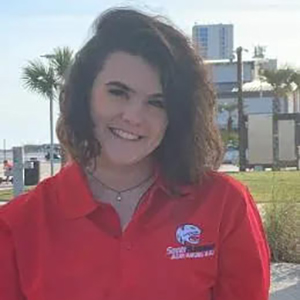 Marlo Daniels will be serving her final season as Drum Major of the Jaguar Marching Band. She currently is a senior majoring in Music with a concentration in Specific Outside Fields. She is planning to apply to Vet School this fall!
"This will be my final season with the JMB and I am so excited!
Outside of band I serve on the executive board of SAI, volunteer at a local wildlife center, and spend lots of time outdoors with my dog Maple!"
Drum Major – Nicholas Herboso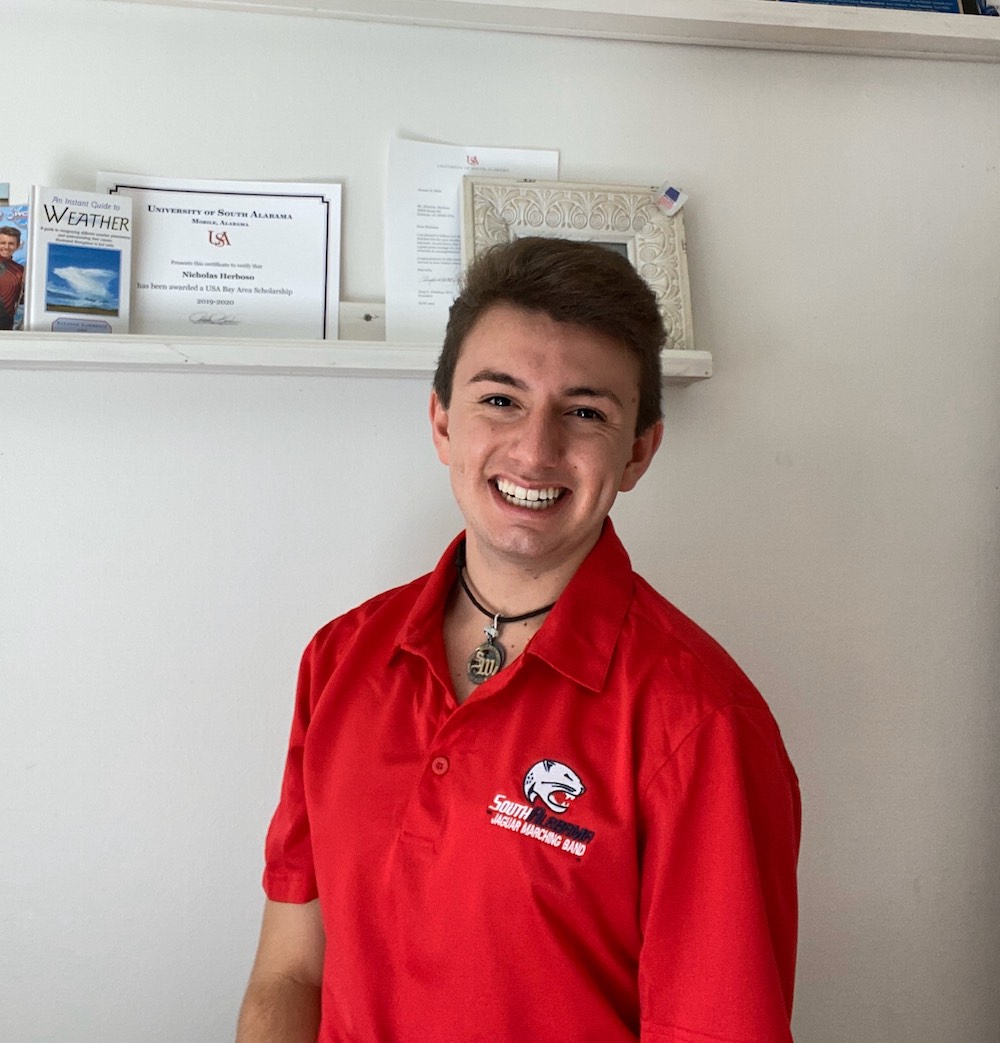 Nicholas Herboso is a broadcast meteorology major and music minor at USA. He has been a member of the JMB for three years, serving as trombone section leader for one. Before his time in the JMB, he served as drum major for Southern Knights Drum and Bugle Corps for one year and marched baritone at Southwind Drum and Corps for two years. He also served as drum major for the Fairhope High School Band.
"I am honored and proud to be selected as a drum major for the JMB. It has been a dream of mine to serve in this position, and to serve the JMB as a whole. Being selected alongside Marlo for this position is a responsibility that I am excited to take on. Having a strong leadership team is paramount in the success of a program and I know that we will offer our best for the JMB this season. "
"My experiences in the marching arts over the years have helped prepare me for this role and I am excited to now apply these skills serving in this position with Marlo. We will make a great team and I hope our dedication to the program and it's members encourages a rewarding experience this season."
Feature Twirler – Vacant - Fall 2022
Please see the audition requirements for Feature Twirler Auditions for the Fall of 2023!